Our region hosts many interesting and unique Film Festivals for all audiences.  We encourage you to support these festivals and especially our local filmmakers who may have scheduled screenings!
Festival Organizers: Post calls for entries on our Event Calendar and give us the info to let us share the news on social media!  Want your festival included here?  Email amira@film.org with your festival's information.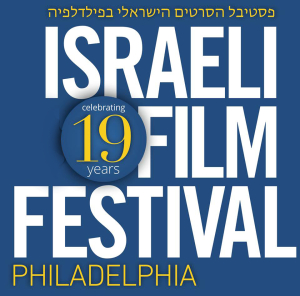 Israeli Film Festival of Philadelphia
The Israeli Film Festival of Philadelphia is a celebration of Israeli culture, with the aim of enriching the American vision of Israeli culture and society through film. Each season, a slate of feature films and documentaries are selected to provide a diverse and impartial reflection of Israel.
Date: March 4 – April 2, 2017
Location: Philadelphia
Web: http://iffphila.com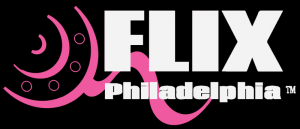 qFlix Film Festival
QFlix's vision is to preserve the tradition of the exhibition of American and international lesbian, gay, bisexual, transsexual and queer independent film in the Philadelphia region.  Film as an international language allows qFLIXphiladelphia to foster, support, and give access to independent filmmakers and to encourage and nurture younger ones in the art of filmmaking. Queer film inspires the imagination and encourages the journey of discovery and acceptance by both the ever-growing region's LGBTQ and the mainstream communities.
Date: March 14 – 19, 2017
Location: Philadelphia, PA
Web: http://www.qflixphilly.com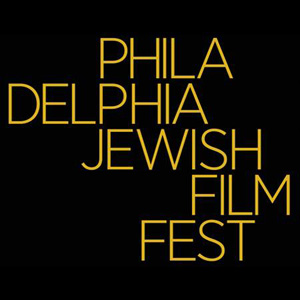 Philadelphia Jewish Film Festival
The Gershman Y's Philadelphia Jewish Film Festival (PJFF) seeks to entertain, educate, and engage the greater Philadelphia community through film programming that explores universal themes and values that deepen our understanding of ourselves and society at large.
As the second longest-running series of its kind in the United States and Philadelphia's first film festival, in its 35-year history, the critically-acclaimed PJFF has presented over 500 international films that highlight the diversity and commonality of the human experience.
Date: March 20 – May 8, 2017
Location: Philadelphia
Web: http://www.pjff.org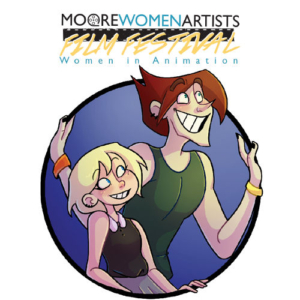 2017 MooreWomenArtists: Women in Animation Film Festival
In conjunction with Women's History Month, Moore College of Art & Design presents a free four-day festival of animated feature and short films created by women, along with Meet the Artists discussions, an Adobe Creative Jam, and the annual panel featuring women game designers, March 23-26, 2017, in Stewart Auditorium on the College's campus at 20th and The Parkway. The festival comes at a time when Moore is looking forward to graduating its first group of students majoring in Animation & Game Arts in May.
Date: March 23 – 26, 2017
Location: Philadelphia
Web: http://moore.edu/womeninanimation2017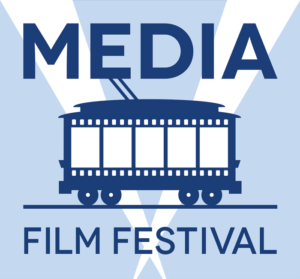 Media Film Festival
Several outstanding local filmmakers will have their work screened as part of this year's Media Film Festival to be held April 5th through 7th ​ at the historic Media Theatre.  2018 marks the 11th Anniversary for the annual event featuring short, independent films.
Date: April 5 – 7, 2017
Location: Philadelphia, PA
Web: http://www.mediafilmfestival.org/

Cinedelphia Film Festival
The Cinedelphia Film Festival is Philadelphia's alternative celebration of film that pays tribute to everything from locally shot rarities to video era oddities.  The CFF is completely curated in-house by PhilaMOCA's Eric Bresler and a small team of discerning film lovers.  There are also no overlapping programs so CFF badge holders are able to attend all programming, never having to choose between conflicting times.  And most important, and most obvious to attendees, the CFF is not a distributor-driven showcase of the same product featured in every other film festival out there, it is a carefully and lovingly curated celebration of worthwhile cinema.
Date: April 13 – 29, 2017
Location: Philadelphia, PA
Web: http://www.cinedelphiafilmfestival.com/

Philadelphia Environmental Film Festival
The Philadelphia Environmental Film Festival showcases dozens of new international and regional documentaries that entertain, inform, and inspire personal action.  The Festival features thought-provoking, high quality films that both celebrate natural beauty and raise awareness about our impact on the earth. The inaugural festival will be held on Earth Day weekend (April 20-23, 2017) at the historic Prince Theater in downtown Philadelphia.  In addition to the film lineup, the Festival will include special events, an exciting launch party, a juried competition, and opportunities to meet the filmmakers.
Date: April 20 – 23, 2017
Location: Philadelphia, PA
Web: http://philaenvirofilmfest.org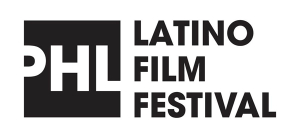 Philadelphia Latino Film Festival
The Philadelphia Latino Film Festival's mission is to showcase and nurture established and emerging creative Latin American and Latino filmmakers; to promote and celebrate the richness and diversity of Latin American/Latino cultures and experiences, and to foster cross-cultural understanding and dialogue.
Date: June 2 – 4, 2017
Location: Philadelphia, PA
Web: http://www.phlaff.org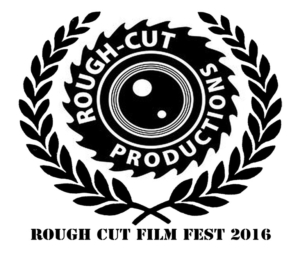 Rough Cut Film Festival
Rough Cut Productions, a nonprofit with the Culture Trust of Greater Philadelphia, is dedicated to enriching the lives of Philadelphia youth through access to media creation tools and hands-on instruction. Your support of this annual Festival helps finance an expansion of existing programming and provide free after school and summer classes.
Date: June 13 – 20, 2017
Location: Philadelphia, PA
Web: http://www.roughcutfilmfest.com

BlackStar Film Festival
The BlackStar Film Festival's mission is to celebrate the visual and storytelling traditions of the African diaspora and to showcase film and video works by and about black people from across the globe.
Date: August 2 – , 2018
Location: Philadelphia
Web: http://blackstarfest.org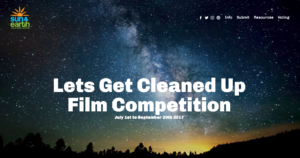 Sun and Earth Film Festival
Sun and Earth Film Festival invites filmmakers amateur and professional to make a short film up to 10 min in length that celebrates the values of going green and Sun and Earth line of cleaning products. For more info go to the website for info and submission guidelines.
Date: Now – September 30, 2017
Location: Philadelphia
Web: http://sunandearth.com/film-festival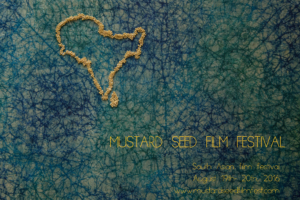 Mustard Seed Film Festival
Mustard Seed is the first South Asian film festival in Philadelphia, with the first iteration to take place August 19-20, 2016. Our aim with this festival is to show socially engaged films on themes specific to the South Asian experience, created by South Asian directors and crews, both subcontinental and diasporic.
Mustard Seed will highlight alternative visions of South Asia and South Asian cinema, bring together communities of various origins and identities, and promote cross-cultural dialogue and exchange.
Date: August 19 – 20, 2016
Location: Philadelphia
Web: http://mustardseedfilmfest.com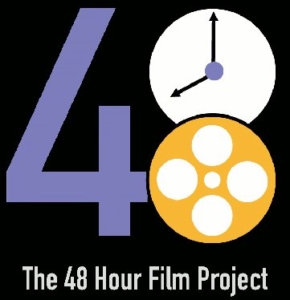 48 Hour Film Project
The 48 Hour Film Project is the world's oldest and largest timed filmmaking competition- a wild and sleepless weekend in which you and a team make a movie – write, shoot, and edit – in just 48 hours.  On Friday night, teams draw a genre from a hat.  They are then given a character, prop and line to include in their films.  On Sunday night, in a wild dash to the drop off event, the film is turned in – and teams celebrate.  The film is then screened at a local theater in front of an audience of filmmakers, friends and families.
Date: August 2017 (exact date TBD)
Location: Philadelphia
Web: http://www.48hourfilm.com/philadelphia-pa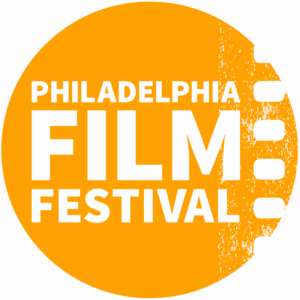 Philadelphia Film Festival
The Philadelphia Film Festival gathers more than 35,000 dedicated film lovers and scores of talented filmmakers for ten exceptional days of cinematic splendor.  This year's milestone 25th Philadelphia Film Festival will take place from October 20 – 30, 2017.  The Festival sparks a city-wide appreciation of film as a transformative, catalyzing force featuring highly anticipated screenings, exclusive parties, special events and exciting guests, all while promoting Philadelphia as a place where film is flourishing.
Four out of the last five Academy Awards Best Picture winners made their Philadelphia premiere at the Film Festival.  For more information about what's showing and where to purchase badges visit Filmadelphia.org
Date: October 20 – 30, 2017
Location: Philadelphia
Web: http://www.filmadelphia.org

Pottstown In Focus Short Film Festival
Pottstown In Focus Short Film Festival is a new event soliciting short film submissions from entrants across the country and around the world. The challenge for filmmakers is that each thirty-minute or shorter film must have as its character, theme, setting or inspiration the revitalizing Borough of Pottstown, Pennsylvania– a town with renewed focus.
Date: June 9 – 11, 2017
Location: Pottstown, PA
Web: http://www.pottstowninfocus.com/index.php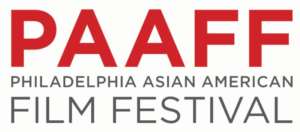 Philadelphia Asian American Film Festival
The Philadelphia Asian American Film Festival is the first event of its kind in Philadelphia – an award winning film festival celebrating and elevating the Asian American experience.
Date: November 10 – 20, 2017
Location: Philadelphia
Web: http://www.phillyasianfilmfest.org/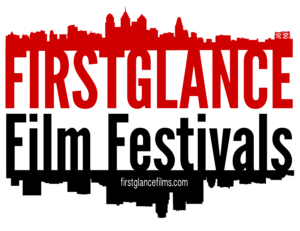 FirstGlance Film Festival
FirstGlance Film Festival, Philadelphia's Independent Film Festival since 1996, prides itself on celebrating the creativity and originality of independent filmmaking.  FirstGlance curates a wide selection of films for each festival showcasing geek faves – science fiction, horror, fantasy, comic book, superhero, and fan film, as well as, the action, adventure, comedy and drama genres, giving Philly audiences a first glance at some of the brightest storytellers in the film industry from around the world.
Date:  November 11 -13, 2016
Location:  Philadelphia, PA
Web: http://firstglancefilms.com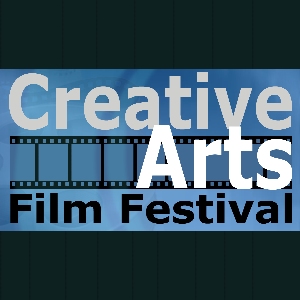 Creative Arts Film Festival
The Creative Arts Film Festival is an annual international short film festival that takes place online, every year, around the world, for the entire month of December. Their mission is to represent every film submitted with the upmost integrity while presenting great storytelling from the next wave of great filmmakers.
Date: December 1 – 31, 2017
Location: Online
Web: http://creativeartsfilmfestival.com/

ReelAbilities Disabilities Film Festival
ReelAbilities is the largest festival in the country dedicated to promoting awareness and appreciation of the lives, stories and artistic expressions of people with different disabilities. The festival presents award winning films by and about people with disabilities. Post-screening discussions and other engaging programs bring together the community to explore, discuss, embrace, and celebrate the diversity of our shared human experience. 
Date: TBD
Web: http://philadelphia.reelabilities.org