Our region hosts many interesting and unique Film Festivals for all audiences.  We encourage you to support these festivals and especially our local filmmakers who may have scheduled screenings!
Festival Organizers: Post calls for entries on our Event Calendar and give us the info to let us share the news on social media!  Want your festival included here?  Email mail@film.org with your festival's information.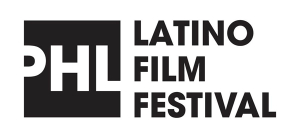 Philadelphia Latino Film Festival
The Philadelphia Latino Film Festival's mission is to showcase and nurture established & emerging creative Latin American & Latino filmmakers; to promote & celebrate the richness and diversity of Latin American/Latino cultures and experiences, and to foster cross-cultural understanding and dialogue.
Date: May 30-June 2, 2019
Location: Philadelphia, PA
Web: http://www.phlaff.org

Philadelphia Independent Film Festival
ABOUT THE FESTIVAL Welcome to our 12th year. We discover and curate a unique collection of local and global Independent Drama, Documentary, Thriller, Sci-Fi, Political, Horror, Comedy, Music Video, Animation, Web Series and other thought provoking films in Philadelphia, PA, using surrounding traditional and non-traditional theaters and venues. We are committed too discovering and presenting a unique cinematic experience unrestrained by conventional boundaries.We invite you to take part in our #uff held around the city including recently at the Mt Airy Nexus, Robert Morris House, citycoho.com Cafes, Pen&Pencil Club, and UArts, often times streamed. We are discussing the tokenization of film, distribution, breaking technology, media and propaganda, via the cross roads of digital story telling, media, film, education, and culture using #uff #piff #piffFilms #mediabureau #gearstuff #PTW19 #AI #BigData among other tags.
Date: May 8-May 11, 2019
Location: Center City Philadelphia and more
Web: http://www.philadelphiaindependentfilmfestival.com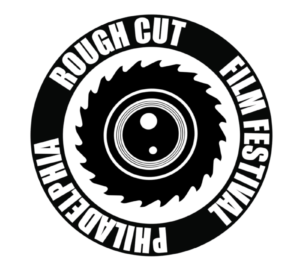 Rough Cut Film Festival
Rough Cut Productions, a nonprofit with the Culture Trust of Greater Philadelphia, is dedicated to enriching the lives of Philadelphia youth through access to media creation tools and hands-on instruction. Your support of this annual Festival helps finance an expansion of existing programming and provide free after school and summer classes.
Date: June, 2019
Location: Philadelphia, PA
Web: http://www.roughcutfilmfest.com

BlackStar Film Festival
The BlackStar Film Festival's mission is to celebrate the visual and storytelling traditions of the African diaspora and to showcase film and video works by and about black people from across the globe.
Date: August, 2019
Location: Philadelphia
Web: http://blackstarfest.org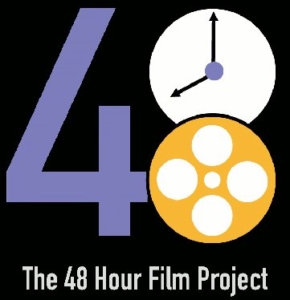 48 Hour Film Project
The 48 Hour Film Project is the world's oldest and largest timed filmmaking competition- a wild and sleepless weekend in which you and a team make a movie – write, shoot, and edit – in just 48 hours.  On Friday night, teams draw a genre from a hat.  They are then given a character, prop and line to include in their films.  On Sunday night, in a wild dash to the drop off event, the film is turned in – and teams celebrate.  The film is then screened at a local theater in front of an audience of filmmakers, friends and families.
Date: August 2019(exact date TBD)
Location: Philadelphia
Web: http://www.48hourfilm.com/philadelphia-pa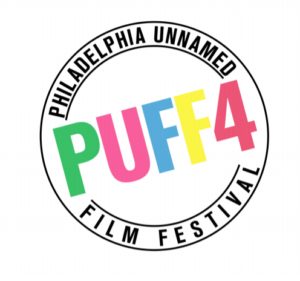 Philadelphia Unnamed Film Festival
PUFF is Philly's alternative film festival showcasing local and international genre films typically ignored by mainstream film festivals. PUFF's mission is to offer more film alternatives and culture to Philadelphia residents by transforming local venues into temporary movie theaters. Along with Cinema Ray, PUFF has partnered with Tattooed Mom, the Proscenium Theater at the Drake, South Street Cinema, and the 2223 Theater to host a variety of film screenings around Philadelphia.
Sept. 26-29
Location: Philadelphia
Web: unnamedfilmfestival.com

The Philadelphia Film Festival
October 17 – 27
Every October, the Philadelphia Film Society hosts the Philadelphia Film Festival which gathers more than 25,000 dedicated film lovers and scores of talented filmmakers for eleven exceptional days of cinematic splendor. Throughout the year, PFS's artistic team scours the world's most prestigious film festivals – from Sundance to Berlin, Cannes to Toronto – for the year's most highly anticipated, critically acclaimed, and thought provoking films. The Festival presents these films alongside exclusive events with actors, directors, and industry guests; VIP receptions; and much more that highlights Philadelphia as a place where film is flourishing.
As a world-class film festival, PFF represents a major contribution to the cultural life of the city and region. It presents, on average, more than 100 films and draws industry guests and panelists and fosters an interactive community of film professionals and supporters. By presenting and designing programs with a variety of partners, PFS is able to create opportunities that reduce barriers to interacting with film attracting new audiences to PFS and the film community at large.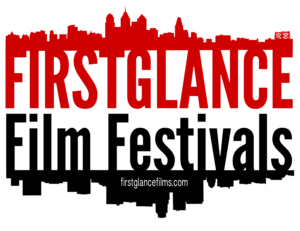 FirstGlance Film Festival, Philadelphia
October, 2019
Since our inception in 1996, we have become one of the fastest growing truly independent film fests in Philadelphia and Los Angeles.
Welcome to our 22nd year of producing film festivals! Our 19th Annual FirstGlance Film Fest Los Angeles coming to North Hollywood Laemmle  March 14-17 2019. Our Biggest LA event EVER! More Nights, More Screenings, More Films! Call for Entries open!
Named the Top Rated Film Festivals on Film Freeway!
Named five times as one of the "Best Film Festival Investments" and "50 Film Festivals Worth the Entry Fee" by Movie Maker Magazine and "One of the Festivals for the Rest of Us" by Time Magazine, FirstGlance has become a leader in mid-sized film festivals.
Applauded by filmmakers and attendees as one of the best programmed festivals, FirstGlance accepts all genres and shows an amazing mix of short and feature length films, the best indie films on the festival circuit, before they hit theaters. Audiences vote for "Best of the Fest" and are invited to come mix and mingle with filmmakers, cast and crew at great after parties.
FirstGlance Film Fests brings indie filmmakers and audiences together all year long too! With our short online contests, and our "Show Us Ur Shorts" mixers and screenings, FirstGlance Film Festivals works to get filmmakers the attention they deserve.
FirstGlance Film Festivals offer filmmakers great prize packages, Distribution opportunities, and a personal touch not matched by any other festival. With over 97% of feature films acquiring distribution after screening at FirstGlance Film Fests, it's a great event to get your film more exposure and audience. https://firstglancefilms.com/
Come see what makes FirstGlance unlike any other indie film festival and thank you for your support. #SupportIndieFilm

Philadelphia Jewish Film Festival
As one of the longest-running Jewish film festivals in the country and Philadelphia's first film festival, the mission of the Gershman Philadelphia Jewish Film Festival is to educate and engage diverse Philadelphia communities, Jewish and non-Jewish alike, by presenting world-class film premieres, repertory cinema, and associated programs that are inspired by Jewish history, heritage, and values. Our vision is to create shared experiences and connections through film and cultural programs inspired by Jewish legacy and values.
Date: November 9-23, 2019
Location: Philadelphia
Web: http://www.pjff.org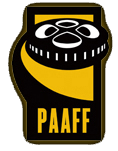 Philadelphia Asian American Film Festival
November, 2019
Philadelphia Asian American Film & Filmmakers is a volunteer run nonprofit organization founded in 2008 to educate and expose the Philadelphia region to films by and about Asian Americans primarily through an annual film festival as well as year round events. https://phillyasianfilmfest.org/

Pottstown In Focus Short Film Festival
Pottstown In Focus Short Film Festival is a new event soliciting short film submissions from entrants across the country and around the world. The challenge for filmmakers is that each thirty-minute or shorter film must have as its character, theme, setting or inspiration the revitalizing Borough of Pottstown, Pennsylvania– a town with renewed focus.
Location: Pottstown, PA
Web: http://www.pottstowninfocus.com/index.php