Our region is abundant in outstanding educational film programs, and the Greater Philadelphia Film Office helps students every day with their production needs.  Additionally, through our local support program Greater Philadelphia Filmmakers, we work closely with the schools to involve their students in our educational efforts and visit their classrooms regularly to encourage student involvement in our community.
Screen Media
Supported by a digital post-production facility that provides wide and open access and taught by reputed and experienced faculty, the Screen Media concentration prepares you for a broad range of careers. In addition to video production courses, the concentration also includes coursework in film studies and writing to provide diverse training for the field. Producing creative projects and training in web design augment the Screen Media concentration's already strong preparation for careers in the film, television, radio, and new media industries, with the groundwork for innovative entrepreneurial ventures. Multiple study abroad options and our Global Media program offer opportunities for studying film production, cinema studies, entertainment industries and electronic media production.
Alan Powell, Associate Professor of Communications Department
450 S. Easton Rd.
Glenside, PA 19038
215-572-2900 • 1-877-ARCADIA (1-877-272-2342)
powella@arcadia.edu
www.arcadia.edu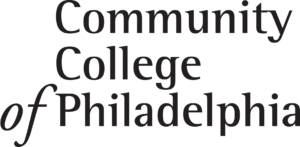 The Community College of Philadelphia Digital Video Production 2 year degree and 1 year Proficiency Certificate are in the Department of Photographic Imaging located in the modern Bonnell Building which adjoins the historic Philadelphia MInt Building (circa 1901). In addition to two new iMac labs, the department uses the CCPTV Studio and our Photo Studio (40'X100′ with 30 ' ceiling with a two wall cyclorama)
Digital Video Production
The Digital Video Production curriculum prepares students as entry-level professionals in the digital video production field. Classroom lecture and practical assignments in the use of state-of-the-art digital technology lead to the development of technical and aesthetic skills required for success in the digital video production field. Students gain practical experience by creating programs for the College's CCPTV educational broadcast channel as part of their coursework. Students completing this program will be prepared to work as videographers, audio technicians, video editors, producers, directors and related occupational roles.
Extensive computer activities and location and studio production are required for some courses in this curriculum. Students are encouraged to develop artistic appreciation and imagination in their work. Upper-level courses emphasize advanced technical and creative skills and professional practices. Students exit this program with a digital portfolio of their work to aid in obtaining employment in the digital video field.
Student Learning Outcomes:
Upon completion of this program, students will be able to:
• Demonstrate proficiency in the operation of digital video cameras, lighting equipment for location and studio production, audio for digital video production, and digital video editing hardware and software.
• Evaluate technical and aesthetic qualities of digital video productions in the context of historical and contemporary trends
• Employ current business practices as applied to the practice of digital video production.
Interested students can use this contact information for more information or to schedule a visit to the campus:
Jon Spielberg
Chairman
Dept of Photographic Imaging and
Digital Video Production
Community College of Philadelphia
1700 Spring Garden St.
Phila. PA 19130
215-751-8519
jspielberg@ccp.edu

The Film & Video Program at Drexel University is a comprehensive program with an emphasis on production, but also with strong film studies and screenwriting components. Students begin producing in their freshman year and continue to produce right through to their senior project. In the University's Television Production & Media Management Program, students are prepared to compete in the dynamic and changing world of television, creating National Association of Television Arts and Sciences, the parent organization of the Emmys, award-winning TV shows including the monthly magazine show DNEWS and the sitcom OFF CAMPUS, now in its sixth season. The major offers tracks in Comedy & Drama Production, News & Non-Fiction Production, and Industry & Enterprise. Drexel also offers a Masters program inTelevision Management, which provides a robust grounding in business management and specialized courses in the management of television and evolving media hybrids. The undergraduate Animation & Visual Effects Program gives students the technological, storytelling and design skills to succeed as animators and visual effects artists in the entertainment industry. And, the Masters program in Digital Media incorporates courses in the research and development of gaming, animation and interactive media that prepares students for careers in the rapidly growing digital media industry.
Program faculty are at the tops of their fields as working filmmakers, writers, artists and entrepreneurs who bring industry experience to a hands-on learning environment. These highly competitive programs feature smaller classes that foster student-faculty interaction and mentoring, as well as ample access to cutting-edge equipment. The unique Drexel co-op enhances education by providing students with professional employment experience. Drexel cultivates the voices of the next generation of filmmakers and prepares them to leverage their skills and talents to realize their artistic visions and secure coveted industry opportunities upon their graduation.
Professor Karin Kelly

Program Director,Film & Video

Westphal College of Media Arts

& Design, Drexel University
33rd and Market Street
Philadelphia, PA 19104
215- 895-2408
Fax: (215) 895-6447

kpk23@drexel.eduThis email address is being protected from spambots. You need JavaScript enabled to view it.

http://www.drexel.edu/westphal/ undergraduate/FMVD/
Professor Andrew Susskind  Program Director, TV Production & Media Management
Westphal College of Media Arts & Design, Drexel University
33rd and Market Street
Philadelphia, PA 19104
215- 895-2408
Fax: (215) 895-6447

susskind@drexel.eduThis email address is being protected from spambots. You need JavaScript enabled to view it.

http://www.drexel.edu/westphal/ undergraduate/TELE/
Professor Al Tedesco

Graduate Program Director, Television Management




Westphal College of Media Arts & Design, Drexel University 


33rd and Market Street
Philadelphia, PA 19104
215- 895-2408
Fax: (215) 895-6447

ast33@drexel.eduThis email address is being protected from spambots. You need JavaScript enabled to view it.

http://www.drexel.edu/westphal/ graduate/TVMN/

 

Dr. Michael Wagner Department Head, Digital Media
Westphal College of Media Arts & Design, Drexel University
URBN Center – 3501 Market Street, 220C


Philadelphia, PA 19104


215-895-2401
Fax: (215) 895-2567

wagner@drexel.eduThis email address is being protected from spambots. You need JavaScript enabled to view it.

http://www.drexel.edu/westphal/ undergraduate/ANIM/


http://www.drexel.edu/westphal/

graduate/DIGM/
Communication Department
Over 300 students and 20 faculty comprise La Salle University's Communication Department. The undergraduates enroll in a broad-based core program followed by tracks in: Mass Communication/Journalism, Interpersonal Communication, and Public Relations. Annually students produce 30 movies for our Campusmoviefest competition with the winners going to the national finals in Atlanta and their films sometimes getting screened at the Cannes Film Festival. For more hands-on experience, students produce programming for the department's Comcast Cable Channel 56 and receive credit also for internship and co-op courses at stations, networks, production houses and other communication related venues.
Brother Gerard Molyneaux
1900 W. Olney Ave.
Philadelphia, PA 19141
215- 951-1844
Fax: (215) 951-5043
molyneau@lasalle.edu
www.lasalle.edu/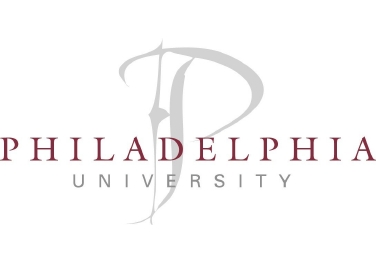 Animation Program
Philadelphia University's Animation Program offer students a thorough understanding of the fundamentals of animation while introducing them to cutting edge tools and techniques. Successful graduates of the program will be equipped to take leading creative roles in the industry. The Animation Program is part of Philadelphia University's new College of Design, Engineering and Commerce.
Neil Harner , Coordinator
Schoolhouse Lane and Henry Avenue
Philadelphia, PA 19144
215-951-2913
animation@philau.edu
http://philau.edu/animation
http://philauanimation.blogspot.com/

Department of Fine & Performing Arts
The Theatre and Film major at Saint Joseph's University nurtures creative expression and technical know-how while fostering intellectual curiosity, understanding, and cultural awareness, leading to the Bachelor of Arts in Theatre and Film. Students choose a concentration in Film, Theatre, or Musical Theatre within the context of a liberal arts education.
Possible career paths include film directing, screenwriting, and producing; film editing, sound design, and camera operation; professional performance, stage directing or managing; and theatrical scenic, lighting, and costume design. Students are also prepared for graduate study in the discipline of their choice. Because the major develops creativity, technological acumen, and analytic and organizational skills, students may also pursue careers in fields far beyond the boundaries of its disciplines.
Faculty members are accomplished professionals whose primary focus is to provide an excellent education that will develop students' individual talents. Internships for course credit are available for juniors and seniors who wish to engage in hands-on professional experience, including participation in a summer internship program in Los Angeles. Recent internship experiences have included Columbia Pictures in Los Angeles, Buzzfeed and Engel Entertainment in New York City, Philadelphia's Walnut Street Theatre, and Pittsburgh Civic Light Opera, among others.
In addition, students participate in cinema, theatrical, and musical events presented by the Department of Music, Theatre and Film throughout the academic year.
For more information, please visit us at our website: https://sites.sju.edu/mtf/
Film Program Coordinators:
Deron Albright
Associate Professor of Film
Department of Music, Theatre & Film
5600 City Ave.
Philadelphia, PA 19131
Phone: (610) 660-1488
dalbrigh@sju.edu
Michael Wellenreiter
Assistant Professor of Film
Department of Music, Theatre & Film
5600 City Ave.
Philadelphia, PA 19131
Phone: (610) 660-1828
mwellenr@sju.edu
The Department of Film and Media Arts is a top tier production and studies program, offering bachelor of arts, bachelor of fine arts master of arts, and master of fine arts degrees. With an enrollment of over 500 undergraduates and about 40 graduate students, the Department of Film and Media Arts trains engaged artists, who are also critical thinkers and scholars, attuned to the issues facing media makers.
Film and media arts projects by our students have received top prizes in every major student competition in the United States and abroad, as well as major professional recognition, including Hollywood's coveted Nicholl Fellowship in Screenwriting, several Oscar nominations, and awards from both the Academy of Motion Picture Arts and Sciences and the Academy of Television Arts and Sciences. Movie camera on backstage lotStudents also have received nationally competitive University Film and Video Association production grants, National Endowment for the Arts media fellowships, Eastman Kodak Scholarships, and the Princess Grace Award, among other awards.
Undergraduate Program
The undergraduate programs educate students in the development of creative and technical skills in film, video, audio, and new media, and in the theoretical understanding of film and culture. Students learn to conceptualize and craft creative work, informed by scholarship, research and personal vision. By learning independent and commercial approaches to production and theory, graduates are prepared to produce their own independent film and media arts projects, and/or to assume creative and leadership roles in the motion picture and television industries, as well as to pursue film and media arts scholarship and criticism in all of its forms.
With an emphasis on experiental learning and internships, the Department runs a well-established and respected full semester and summer session study away program in Los Angeles, as well as offering a summer study away program in Venice.
The Bachelor of Arts degree program includes concentrations in Cinematography, Producing, Post-Production and Screen Studies. The Bachelor of Fine Arts degree program offers concentrations in Directing, Media Arts and Screenwriting.
Graduate Program
The Master of Fine Arts program in Film and Media Arts is one of the country's foremost programs in alternative film, video and new media. It trains filmmakers, videomakers, screenwriters and media artists to innovate artistic practices that interrogate dominant media forms. The MFA brings together students with strong creative ideas, experiences and critical depth, from diverse backgrounds and training, and provides them with critical, creative and technical skills to become professionals of the highest caliber. The program encourages openness to all media art forms, with special attention to contemporary documentary, independent narrative and works arising out of both an artistic and social consciousness.
The Department of Film and Media Arts also offers a MA in mediaXarts: Cinema for New Technologies and Environments, a one-year 30-credit degree program.
The program also offers a certificate in Documentary Arts and Ethnographic Research and scholarly exchanges with the University of Pennsylvania.
Allan Barber
Annenberg Hall, Room 135, 2020 N. 13th Street, Philadelphia, PA 19122
215-204-8399
allan.barber@temple.edu
Film+Video
This program emphasizes a personal and experimental approach to film and video and provides a professional background in all phases of production, including Film Cinematography, Videography, Editing, Sound/Image Manipulation, and Post Production.
Mike Attie, Program Director
211 S. Broad Street
Philadelphia, PA 19102
Phone: (215) 717-6558
Fax: (215) 717-6304
mattie@uarts.edu
www.uarts.edu
Animation
The Animation program prepares students to work in computer, traditional, stop-motion, and experimental animation. The basic principles of animation can be applied to all forms of image and object manipulation. The program grounds its graduates in a strong understanding of timing and motion, and a thorough understanding of the wide variety of techniques available to current professional animators. Animation majors obtain a solid background in life drawing and traditional modes of animation, as well as 2D and 3D computer animation. Animation majors choose the production area(s) in which to focus as they construct both a Junior short film and their Senior thesis films.
Karl Staven, Program Director
211 S. Broad Street
Philadelphia, PA 19102
215 717-6552
kstaven@uarts.edu
Writing for Film and TV Television
The program focuses on the craft of writing for both film and scripted television. Students will complete two full length screenplays. In addition, there are required courses in video production, history of film and TV, as well adapting fiction/non fiction to film.
Susan Skoog
211 S. Broad St.
Philadelphia, PA, 19147
(215) 717-6560
sskoog@uarts.edu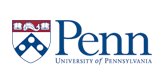 The Annenberg School for Communications
The Annenberg School for Communications offers students a firm grounding in various approaches to the study of communication and its methods drawn from both the humanities and the social sciences. Some resources at our school include: a comprehensive collection of Broadcast Political Advertising, Media Research Facilities equipped to work with World Wide Broadcast Materials, and a Media Collection containing more than 350 titles in 16mm film, videotape, and video disc.
Waldo Aguirre – Media Lab Manager
3620 Walnut Street
Philadelphia, PA 19104-6220
215-898–7041
Fax: 215-898–2024
info@asc.uopenn.edu
www.asc.upenn.edu

Communications Studies is a major focusing on the role of communications in the functioning of the mass media and in the interaction of individuals.  The program features five concentrations: film studies, broadcasting, graphic design, public relations/advertising, and speech & human communication.  The curriculum is designed to familiarize students with both a theoretical understanding of communications as well as the technical skills used in the application of communication to life skills and communication careers.  The department proudly participates in the annual Tripod Initiative underwritten by the Greater Philadelphia Film Office.
Professor Dwight DeWerth-Pallmeyer, Director of Communication Studies
One University Place
Chester, PA 19013
610-499-4632
Dwight.dewerth-pallmeyer@widener.edu
www.widener.edu

Filmtech is Philadelphia's independent film school and a leading institution for hands-on educational programs in film and video production and acting. Accelerate your path to a film career – whether you're just out of high school or a working adult. We focus on the practical aspects of film production and full-immersion education by teaching only film-related classes, so you bypass the liberal arts coursework and core curricula at traditional colleges and universities. Our instructors are industry professionals and experienced educators who bring a full breadth of industry knowledge to the classroom. Filmtech's various certificate programs give you the flexibility to explore Screenwriting, Directing, Documentary Production, Producing, Editing, Cinematography, Acting and more.
2019 S. Juniper St.
Philadelphia, Pa. 19148
215-313-0123
info@filmtechschool.com
www.filmtechschool.com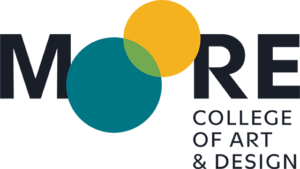 Film & Digital Cinema, BFA
In 2021/2022, the College added a new Film & Digital Cinema program to our roster of inclusive, innovative and prestigious BFA programs for undergraduate women and nonbinary students. At Moore, we believe that every creator should have the knowledge, tools, and opportunities to tell their own story. In response to a lack of diversity and representation in the field of film and video, Moore has developed a program that creates access to the industry for women and nonbinary voices emerging with fresh and fantastic stories to tell. As we witness in the 21st century a significant increase of creative leadership, engagement and impact of women in the film industry, Moore's founding mission of empowering women by developing their artistic ability, leadership capacity and marketable skills remains deeply relevant. The curriculum offers a dynamic balance of ideas and concepts with hands-on and technical education—and all with a perspective on the future of digital cinema and film as the most ubiquitous form of art, culture and communication.
Stephen Wood, Chair of Time/Motion Arts
1916 Race Street
Philadelphia, PA 19103
stwood@moore.edu
215-965-4000
Animation & Game Arts, BFA
The AGA major teaches students a variety of industry-relevant knowledge, including: animation and storyboarding, hand and digital drawing, development of 2D character design and 3D environments, gaming strategies, proficiency in the use of art-making software and technology, and critical analysis of interactive culture. Students have interned or worked in a range of industries. Companies who have employed our grads include Digital Effix, Jostens, Neon Ave. Studios, PETAL et al., QuadraTron Games, Titmouse Animation Studio, and Viasat.
Stephen Wood, Chair of Time/Motion Arts
1916 Race Street
Philadelphia, PA 19103
stwood@moore.edu
215-965-4000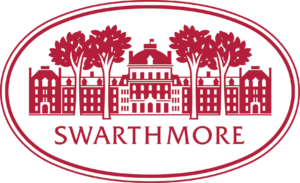 Swarthmore College
Film and media are crucial and pervasive dimensions of contemporary culture. The development of formal understanding, historical knowledge, and critical literacy about media texts, technologies, and practices is central to a liberal arts education in the twenty-first century. Swarthmore College's Department of Film and Media Studies offers classes that explore the history, theory, aesthetics, and social and cultural aspects of media forms including cinema, television, online video, digital games, and media art. The program teaches research and analytical methods as well as digital production skills and approaches and encourages cross-cultural comparisons as well as attention to audiences and institutions. Our hybrid curriculum blends critical studies with critical making, often within the same course.
500 College Ave,
Swarthmore, PA 19081
610-957-6221
filmandmedia@swarthmore.edu
https://www.swarthmore.edu/film-media-studies
Additional Resource via Affordable Colleges Online: Support for College Students Experiencing Food Insecurity
For many students today, food insecurity is just a few missed paychecks away. A 2018 study by found that 36% of college students are experiencing hunger and lack stable housing. Add in the fact that tuition rates are going up while financial aid is going down, and it's obvious that most college students and their families are feeling a very tight financial squeeze. But there is help out there. Students struggling to avoid hunger can find several resources to put food on the table while still completing their education. There are also many things others can do to help ease the burden on college students so that they don't have to choose between purchasing a textbook or paying for food. Click here to discover resources you can use and/or what you can do to help.