Our region is abundant in outstanding educational film programs, and the Greater Philadelphia Film Office helps students every day with their production needs.  Additionally, through our local support program Greater Philadelphia Filmmakers, we work closely with the schools to involve their students in our educational efforts and visit their classrooms regularly to encourage student involvement in our community.
Video Communication Sequence 
The Video Communication sequence is part of the BA in Communication at Arcadia University. Video Communications provides training in the fundamentals of all phases of video production, along with a conceptual frame in film studies and in visual communications. Our program is divided into two major production sequences. Our newest one is Global Media where the undergraduate spends a year aboard at with Queensland Technical University in Australia studying digital media, sound production, or film studies. Our Video sequence covers documentary, electronic news gathering and narrative film techniques. Our course curriculum requires that students study film history, video production, cultural studies, photography, animation, sound production, script writing, web design and news writing. Our facilities include 15 Mac Pro editing stations which have Final Cut Pro HD, Photoshop, Aftereffects, and Premiere Pro software. Our sound facilities include 3 Pro-tool stations. Our location facilities include a range of DV and HD cameras, digital audio recorders, light kits and a variety of microphones. Because of out strong emphasis on international studies and global media, our students are encouraged to take video equipment when they travel and study abroad. Our internship program places students in a variety of media production facilities, news networks, and advertising agencies.
Alan Powell, Associate Professor of Communications Department
450 S. Easton Rd.
Glenside, PA 19038
215-572-2900 • 1-877-ARCADIA (1-877-272-2342)
powella@arcadia.edu
www.arcadia.edu
---
M.A. in International Film Marketing
Marketing of film has become one of the most dynamic, rewarding and exciting fields on a global scale. Each filmmaker or promoter must position himself or herself to highlight the achievements of the films in various venues and through diverse channels available today. It is a competitive and a challenging field.
Marketing activities strengthen the films and bring them the spotlight they deserve. Films are marketed through film festivals, through the new media (including social media and direct-to-consumer channels), and in established circuits of distribution that demand innovative strategies.
Film festivals support the cultural wealth of a community as well as the entrepreneurial, creative economy of a city, a region, the nation or on an even larger scale. Such promotional activities, from making a pitch for the film or the script to strategic positioning in the market, make it essential for good ideas to thrive. Opportunities to complete projects at film festivals add the essential dimension of global learning to students' preparation for successful careers. The M.A. degree program in International Film Marketing opens up employment or entrepreneurial opportunities in the following fields:
Film marketing at the regional and national level
Film promotion using public relations strategies
Marketing and distribution
Use of emerging, user-savvy technologies to promote films
Strategic brand development and management for films
Film festival management, either entrepreneurial or organizational
Development and implementation of media strategies in film marketing and distribution
Dr. Shekhar Deshpande, Program Chair
215-572-2918
deshpans@arcadia.edu
www.arcadia.edu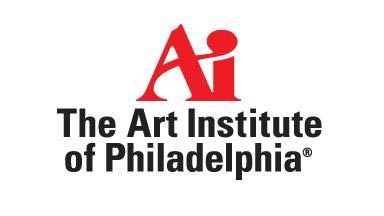 Video Production Program
The Video Production program provides intensive training for individuals who want to enter and grow in this fast paced creative industry.  Students in the Video Production program develop the competence to use the video camera as a technical and imaginative tool.  Pre-production, lighting and computer applications such as Adobe Photoshop and Premier augment the basic skills foundation.  Students then progress to advanced skills in Multi-Camera Production, Post-Production Techniques, Non-Linear Editing and the creation of a video from idea to final edited composition.
1622 Chestnut Street
Philadelphia, PA 19103-5198
215- 567-7080 or 215- 405-6791
Fax: 215-246-3339 or 215-405-6400
info@aii.edu
www.aii.edu

The Film & Video Program at Drexel University is a comprehensive program with an emphasis on production, but also with strong film studies and screenwriting components. Students begin producing in their freshman year and continue to produce right through to their senior project. In the University's Television Production & Media Management Program, students are prepared to compete in the dynamic and changing world of television, creating National Association of Television Arts and Sciences, the parent organization of the Emmys, award-winning TV shows including the monthly magazine show DNEWS and the sitcom OFF CAMPUS, now in its sixth season. The major offers tracks in Comedy & Drama Production, News & Non-Fiction Production, and Industry & Enterprise. Drexel also offers a Masters program inTelevision Management, which provides a robust grounding in business management and specialized courses in the management of television and evolving media hybrids. The undergraduate Animation & Visual Effects Program gives students the technological, storytelling and design skills to succeed as animators and visual effects artists in the entertainment industry. And, the Masters program in Digital Media incorporates courses in the research and development of gaming, animation and interactive media that prepares students for careers in the rapidly growing digital media industry.
Program faculty are at the tops of their fields as working filmmakers, writers, artists and entrepreneurs who bring industry experience to a hands-on learning environment. These highly competitive programs feature smaller classes that foster student-faculty interaction and mentoring, as well as ample access to cutting-edge equipment. The unique Drexel co-op enhances education by providing students with professional employment experience. Drexel cultivates the voices of the next generation of filmmakers and prepares them to leverage their skills and talents to realize their artistic visions and secure coveted industry opportunities upon their graduation.
Professor Karin Kelly

Program Director,Film & Video

Westphal College of Media Arts

& Design, Drexel University
33rd and Market Street
Philadelphia, PA 19104
215- 895-2408
Fax: (215) 895-6447

kpk23@drexel.eduThis email address is being protected from spambots. You need JavaScript enabled to view it.

http://www.drexel.edu/westphal/ undergraduate/FMVD/
Professor Andrew Susskind  Program Director, TV Production & Media Management
Westphal College of Media Arts & Design, Drexel University
33rd and Market Street
Philadelphia, PA 19104
215- 895-2408
Fax: (215) 895-6447

susskind@drexel.eduThis email address is being protected from spambots. You need JavaScript enabled to view it.

http://www.drexel.edu/westphal/ undergraduate/TELE/
Professor Al Tedesco

Graduate Program Director, Television Management




Westphal College of Media Arts & Design, Drexel University 


33rd and Market Street
Philadelphia, PA 19104
215- 895-2408
Fax: (215) 895-6447

ast33@drexel.eduThis email address is being protected from spambots. You need JavaScript enabled to view it.

http://www.drexel.edu/westphal/ graduate/TVMN/

 

Dr. Michael Wagner Department Head, Digital Media
Westphal College of Media Arts & Design, Drexel University
URBN Center – 3501 Market Street, 220C


Philadelphia, PA 19104


215-895-2401
Fax: (215) 895-2567

wagner@drexel.eduThis email address is being protected from spambots. You need JavaScript enabled to view it.

http://www.drexel.edu/westphal/ undergraduate/ANIM/


http://www.drexel.edu/westphal/

graduate/DIGM/

Communication Department
Over 400 students and 25 faculty comprise La Salle University's Communication Department. The undergraduates enroll in a broad based core program followed by tracks in: Mass Communication, Human Communication, Journalism, Advertising Public Relations, and Film Studies. For hands on experience, students can produce programming for the department's Comcast Cable Channel 56 and receive credit also for internship and co-op courses.
Brother Gerard Molyneaux
1900 W. Olney Ave.
Philadelphia, PA 19141
215- 951-1844
Fax: (215) 951-5043
molyneau@lasalle.edu
www.lasalle.edu/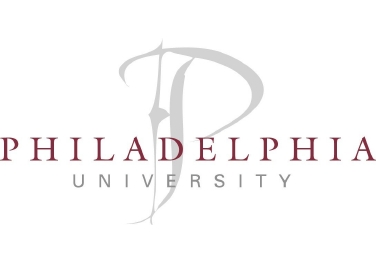 Animation Program
Philadelphia University's Animation Program offer students a thorough understanding of the fundamentals of animation while introducing them to cutting edge tools and techniques. Successful graduates of the program will be equipped to take leading creative roles in the industry. The Animation Program is part of Philadelphia University's new College of Design, Engineering and Commerce.
Neil Harner , Coordinator
Schoolhouse Lane and Henry Avenue
Philadelphia, PA 19144
215-951-2913
animation@philau.edu
http://philau.edu/animation
http://philauanimation.blogspot.com/

Department of Fine & Performing Arts
The Dept. of Fine & Performing Arts offers courses in film studies and video production within a Fine Arts and Liberal Arts curriculum. Our graduates have developed careers in Film, TV and Theater and have been accepted to the MFA film programs at NYU and USC.
Renee Dobson-Department Chair
5600 City Ave
Philadelphia, PA 19131
Phone: (610) 660-1816
Fax: (610) 660-2278
rdobson@sju.edu
www.sju.edu/fine_arts/

The Department of Broadcasting, Telecommunications and Mass Media (BTMM)
The Department of Broadcasting, Telecommunications and Mass Media prepares student with the knowledge and skills to create, evaluate and manage media content for traditional and emerging media in a variety of genres, including information (news and documentary), music, comedy, sports, drama, and commercial and noncommercial persuasion campaigns. BTMM students learn to think purposefully and critically about media, and examine media roles in history, culture and society from many perspectives. They also learn how to act ethically as they interact with the world both in careers in media institutions and as media consuming and producing citizens. The BTMM curriculum features Professional Options in four areas: 1) Media Production Professional Option;  2) Media Business & Entrepreneurship Professional Option; 3) Media Analysis Professional Option; and  4) Emergent Media Professional Option
Patrick D. Murphy, PhD
Chair & Associate Professor
BTMM, Annenberg Hall room 205
School of Communications & Theater
Temple University
Philadelphia, PA 19122
215-204-3876
murphy.p@temple.edu
http://www.temple.edu/sct/btmm/
http://sct.temple.edu/web/globalfusion/
Jan Fernback
Annenberg Hall, Room 205
2020 N. 12th Street
Philadelphia, PA 19122
Phone: 215-204-3041
Fax: (215) 2045402
fernback@temple.edu
http://www.temple.edu/btmm
Film and Media Arts Department
BA and MFA. Courses offered include Producing, Directing, Writing, Filmmaking, Videography, New Technologies, Sound, Computerized Editing, History, Criticism, Documentary, Experimental and Narrative. Internships available.  Emphasis on individual creative work.
Warren Bass
Annenberg Hall, Room 120
2020 N. 12th Street
Philadelphia, PA 19122
(215) 204-1666
(215) 2045280
wbass@temple.edu
www.temple.edu/fma/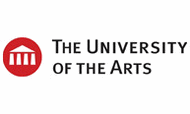 School of Film
This program emphasizes a personal and experimental approach to film and video and provides a professional background in all phases of production, including Film Cinematography, Videography, Editing, Sound/Image Manipulation, and Post Production.

Peter Rose, Coordinator
211 S. Broad Street
Philadelphia, PA 19102
Phone: (215) 717-6554
Fax: (215) 717-6304
prose@uarts.edu
www.uarts.edu
Animation Program
The Animation program prepares students to work in computer, traditional, stop-motion, and experimental animation. The basic principles of animation can be applied to all forms of image and object manipulation. The program grounds its graduates in a strong understanding of timing and motion, and a thorough understanding of the wide variety of techniques available to currentprofessional animators. Animation majors obtain a solid background in life drawing  and traditional modes of animation, as well as 2D and 3D computer animation. Animation majors choose the production area(s) in which to focus as they construct both a Junior short film and their Senior thesis films. 
Karl Staven, Coordinator
211 S. Broad Street
Philadelphia, PA 19102
215 717-6552
kstaven@uarts.edu
Writing for Film/TV Department
The program focuses on the craft of writing for both film and scripted television.  Students will complete two full length screenplays.  In addition, there are required courses in video production, history of film and TV, as well adapting fiction/non fiction to film.
Diane Walsh, Director of the Writing for Film and Television Program
211 S. Broad St.
Philadelphia, PA, 19147
(215) 717-6560
dwalsh@uarts.edu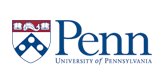 The Annenberg School for Communications
The Annenberg School for Communications offers students a firm grounding in various approaches to the study of communication and its methods drawn from both the humanities and the social sciences. Some resources at our school include: a comprehensive collection of Broadcast Political Advertising, Media Research Facilities equipped to work with World Wide Broadcast Materials, and a Media Collection containing more than 350 titles in 16mm film, videotape, and video disc.
Waldo Aguirre – Media Lab Manager
3620 Walnut Street
Philadelphia, PA 19104-6220
215-898–7041
Fax: 215-898–2024
info@asc.uopenn.edu
www.asc.upenn.edu

Communications Studies is a major focusing on the role of communications in the functioning of the mass media and in the interaction of individuals.  The program features five concentrations: film studies, broadcasting, graphic design, public relations/advertising, and speech & human communication.  The curriculum is designed to familiarize students with both a theoretical understanding of communications as well as the technical skills used in the application of communication to life skills and communication careers.  The department proudly participates in the annual Tripod Initiative underwritten by the Greater Philadelphia Film Office.
Professor Dwight DeWerth-Pallmeyer, Director of Communication Studies
One University Place
Chester, PA 19013
610-499-4632
Dwight.dewerth-pallmeyer@widener.edu
www.widener.edu

Filmtech is Philadelphia's independent film school and a leading institution for hands-on educational programs in film and video production and acting. Accelerate your path to a film career – whether you're just out of high school or a working adult. We focus on the practical aspects of film production and full-immersion education by teaching only film-related classes, so you bypass the liberal arts coursework and core curricula at traditional colleges and universities. Our instructors are industry professionals and experienced educators who bring a full breadth of industry knowledge to the classroom. Filmtech's various certificate programs give you the flexibility to explore Screenwriting, Directing, Documentary Production, Producing, Editing, Cinematography, Acting and more.
2019 S. Juniper St.
Philadelphia, Pa. 19148
215-313-0123
info@filmtechschool.com
www.filmtechschool.com