The Greater Philadelphia Film Office is a 501 c 3 organization and is able to serve as a Fiscal Sponsor for eligible projects.
Fiscal sponsorship refers to the practice of non-profit organizations offering their legal and tax-exempt status to groups engaged in activities related to the organization's missions. It typically involves a fee-based contractual arrangement between a project and an established non-profit. See sample agreement.  Fiscal Sponsorship does NOT imply that the Film Office funds any projects directly.
Engaging a Fiscal Sponsor allows you to apply for foundation grants available only to non profits and to offer individual donors a tax deduction for their donation to your project.
It also gives your donors the option of gifting appreciated stocks to your project.  For an explanation and examples, click here.  For details on this process, contact J.P. Cummins, First Vice President/Investments at Janney Montgomery Scott, LLC. JCummins@janney.com
There is a formal application process which includes an in-depth exploration of your project budget and full business plan, including summary of the project, timeline, fundraising strategy, distribution strategy/intended audience, bios of the principals and any other information that you feel reflects the integrity and viability of your project.  The size of the budget is not relevant; the feasibility of your plan to produce the project smartly within that budget is the key.   Become acquainted with the
sample agreement
, then contact Joan Bressler at 215-686-2668 or email 
joan@film.org 
to discuss your questions and further steps.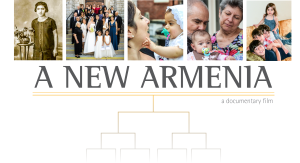 A New Armenia
100 years after the Genocide, Armenian culture is alive in the United States. But what keeps it alive? Why does it thrive? How do Armenian Americans move into the future while remaining connected to their past? This 60-minute public television (PBS) documentary will look at how culture is passed down from generation to generation, how culture changes over time, and the challenges faced in an ever-modernizing, mainstream American culture.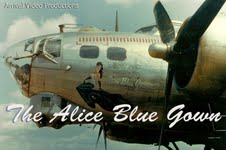 Alice Blue Gown- Arrival Productions
The story of "The Alice Blue Gown" chronicles the story of Lt. Col. Owen James Nugent, who successfully flew 28 missions during WWII following his inspiration to learn to fly at a victory parade for Charles Lindbergh.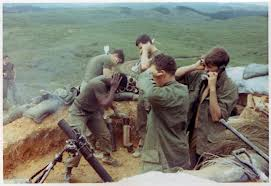 American Communion- Light Daughter Productions
American Communion melds intimate portraits of veterans of the US-led conflicts in Vietnam, Iraq, and Afghanistan, with analysis of historical shifts in American practices of war making. Focusing on personal struggles with soldier identity, family relationships, civilian employment, and post- traumatic stress, this film sheds light on the combat veteran as a living individual, and as a cultural figure, asking critical questions about the relationship between global warfare and life on the home front.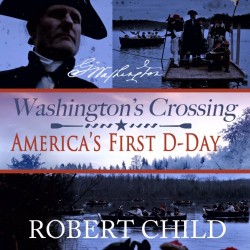 America's First D-Day- Continental Film Alliance
Towards the end of the American Revolution in 1776, our nation's first president George Washington and the Continental Army crossed the Delaware Riveron Christmas Day launching an attack on the Hessians in nearby Trenton. This bold move made by our nation's first president known as D-day, forever solidified this country during a time
when its future hung in balance.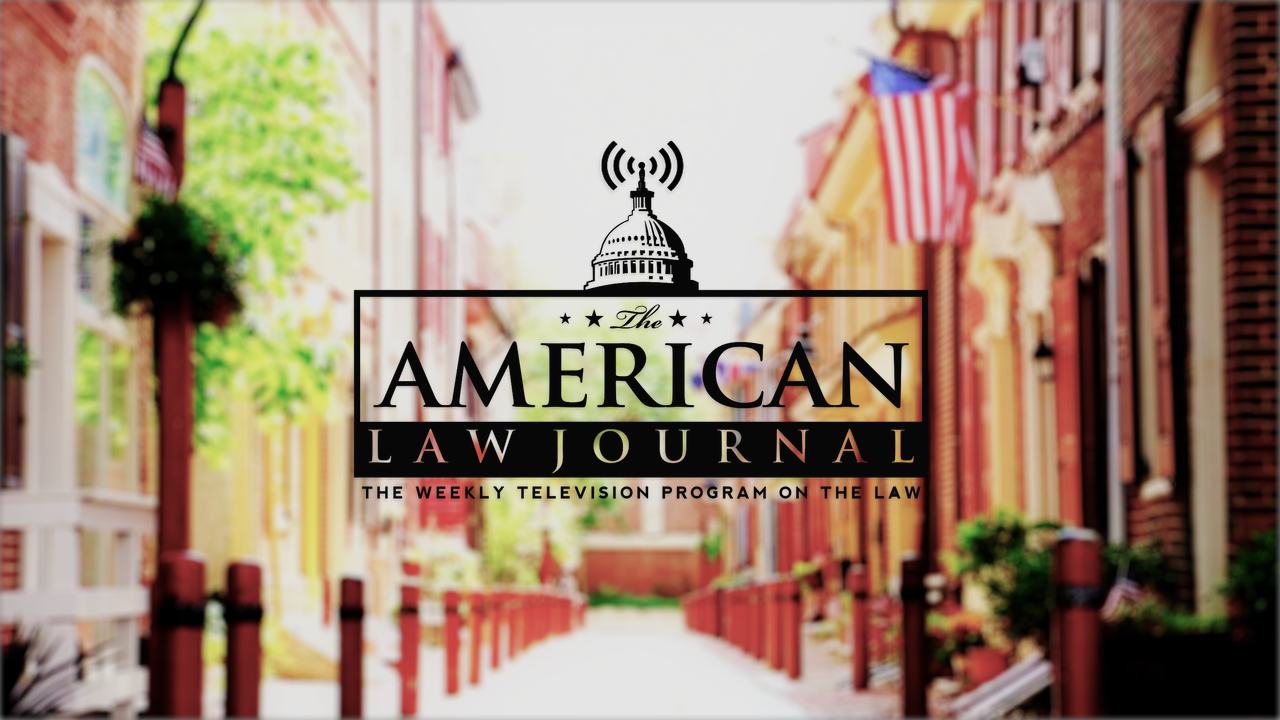 The American Law Journal – The Weekly Television Program on the Law
The American Law Journal is expanding to air nationwide on public television stations. Produced in and around Philadelphia, the birthplace of our Nation's legal system, the legal talk/feature program's mission is to empower "We the People" to better understand the law, our Constitutional rights and responsibilities. An engaged citizen is an empowered citizen.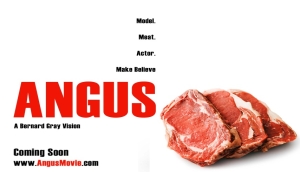 Angus- Diamond Entertainment
While women are generally free to express their frustration for openly being judged and used based on their physical attributes; men are often frowned upon and ridiculed for making similar expressions under the same circumstances.  Angus is a witty, tongue-in-cheek look at the entertainment industry and society's view on body image from a male's perspective. Hilarity ensues when male model, Brian Brooks, tired of being treated like a piece of meat jeopardizes his career, by jumping out of the frying pan and into the fire by deciding to become an actor; alienating his actress girlfriend, frustrating his agent, and coming under the spell of a brilliant and possibly psychotic acting teacher.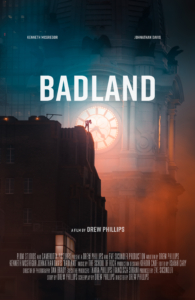 Badland
What if a special kind of heroin granted you telekinetic abilities and a super intoxicating high? Badland is a superhero short film about a big-hearted vigilante who must decide between saving his life or protecting his home. During a harsh winter in the Philadelphia Badlands, a mad scientist gives Titan 24 hours to choose: live and overcome his addiction, or shoot up and save Philadelphia. Battling a revenge hungry villain with the same telekinetic powers, Titan must make his decision. Written and directed by Drew Phillips, Badland is a thrilling adventure that aims to thematically comment on addiction, recovery, and letting go.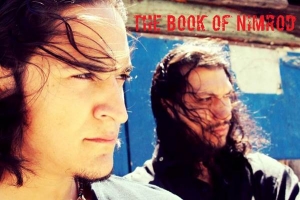 The Book of Nimrod- Landmark Productions
When a young drug dealer is given custody of an infant by her cocaine addicted mother during a drug deal, he takes on the responsibility of fatherhood but through unconventional means, raising the child to become one of the most feared assassins in the city.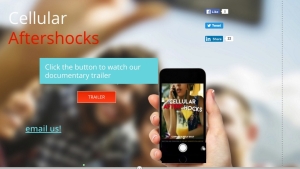 Cellular Aftershocks – Writer, Producer Director Dwight DeWerth-Pallmeyer
Planned release date late spring 2017
The feature-length documentary focuses on numerous important questions currently being addressed around the world stemming from a greater and greater reliance on cell phone technology…
–from the myriad of consequences on daily life: poor classroom performance, isolation and withdrawal, depression, etc.
–to the change in interpersonal communication patterns
— to the changing synapse-patterns in the brain
–to the stark generational divide between those who have grown up with smart-phone technologies and those whose values were largely shaped prior to the digital era
–to the philosopher Jean Baudrillard's  notion that technology separates us from the real… the tweet that is retweeted and retweeted eventually loses any personal authenticity.
The idea that our over-indulgence with our phones is harming our personal relationships is increasingly being addressed in both popular culture (traditional print periodicals, online blogs and music videos) and in academic studies.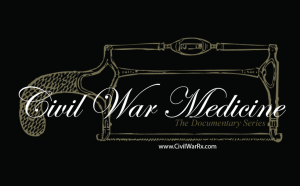 Civil War Medicine
The Civil War marked the birth of modern medicine.  New, efficient weapons technology challenged medical treatments and techniques in use since the Middle Ages. A small number of physicians faced one million casualties. They created solutions to the lack of ambulances, skilled nursing care, surgical techniques and record-keeping. A huge, unprecedented civilian volunteer effort helped to heal the physical and spiritual wounds of a nation. This four-part documentary series, Civil War Medicine, adds an important chapter to the annals of American history.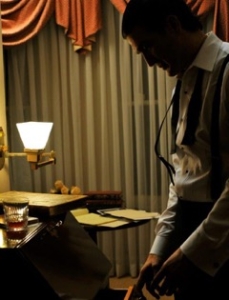 Dante's Paradise
Dante's Paradise is a one-hour, character-driven psychological crime drama that addresses the bigger questions in our society – a detailed, intelligent look into our concepts of right and wrong, as well as the often-debated question of "mad or just bad," (i.e., sick versus evil).  All of this is seen through the eyes of the show's imperfect hero, Dr. Dante De Carlo, a forensic psychiatrist who investigates crimes that venture into the darker places of not just action, but also motivation, in crimes of extreme violence, such as those that come across our TV screens on a daily basis.
Forensic psychiatry, or the "pathology of the monstrous" as it has been termed, is a profession often distorted in current TV crime/legal dramas.  Guided by Dr. Neil S. Kaye, one of the foremost forensic psychiatrists and expert witnesses in the country, Dante's Paradise intends to give a realistic interpretation of what these professionals actually do.  The show is less about DNA and hair samples than it is about the exploration of the human psyche, social conditions and their effect upon crime and punishment.  Forensic psychiatrists are practicing clinicians who are elite experts in the workings of the human mind.  They bring this scientific expertise to bear in both criminal and civil court and legal proceedings, and thus are also experts in criminology and the law.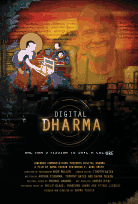 Digital Dharma- Lunchbox Communications
The epic story of a cultural rescue and how one man's mission became the catalyst for an international movement to find, save, and provide open access to the story of the Tibetan people.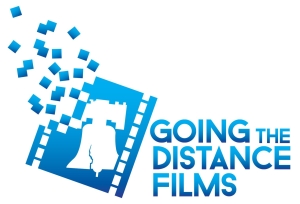 Going the Distance Films: A One of A Kind Love Affair – Sigma Sound Studios and the Philadelphia Sound
"People All Over The World!" the Three Degrees joyously shouted out from atop Philadelphia's 550 foot City Hall tower—or at least it felt that way. The vehicle for their bold, five-word proclamation was a #1 hit record released in 1974. It served notice to the world that—while the '60s may have been all about "American Bandstand," the British Invasion and the soul of Motown and STAX—the '70s would be ruled by Philly.
That record was "TSOP (The Sound of Philadelphia)," as recorded by MFSB. Don Cornelius' "Soul Train" TV show quickly adopted the track as its theme song. In the year that followed, "TSOP" raucously blared out of sound systems in discotheques all over the planet. It was everywhere.
The Philly sound had already ascended to the Mt. Olympus of the R&B world several years before. Leading the charge was Kenny Gamble and Leon Huff's Philadelphia International Records, with its arsenal of seductive melodies, irrepressible funk, soaring strings and lyrical messages of hope and love. Matching them stride-for-stride was producer/composer/arranger Thom Bell, whose run of meticulously crafted pop hits with the Delphonics, the Stylistics and the Spinners earned him heady comparisons with Burt Bacharach from music journalists and historians alike.
But, every sound needs a home—an incubator in which to develop. That void was filled in 1968, when Joe Tarsia's Sigma Sound Studios rose from the ashes of hometown label Cameo Parkway Record's epic collapse. For the next three- and-a-half decades, Sigma earned every bit of its status as one of the premier recording studios in the history of popular music.
But Joe's new studio was no one-trick pony that was limited to the Philadelphia Sound; recording artists from all across the world—from all genres of music— made pilgrimages to 212 North 12th St. in hopes that some of Sigma's magic would rub off on them. Sonic innovations pioneered by Tarsia and his staff of engineers re-invented the way records were made and changed the music industry forever; the more than 200 gold and platinum records born at Sigma changed the world.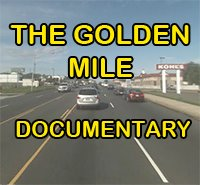 The Golden Mile
From White Lyte Productions, the team that brought you the documentary Bazaar of All Nations, this film will follow the historical significance of Baltimore Pike as a major thoroughfare from colonial times through the modern era, focusing on the section known as The Golden Mile. Memorable destinations such as "Playtown Park", "Charlie's Hamburgers", "The Alpine Inn", "The Fireside Hearth", "Strawbridge and Clothier" as well as other early car dealerships, restaurants, and shops will be covered.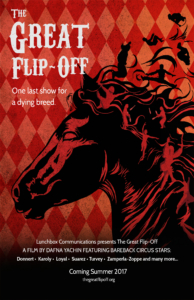 The Great Flip Off
Ringling Bros. eliminate their three-ring circus, marking an end in entertainment history –– the death of the original circus act. "The Great Flip Off" follows extreme bareback riding families as they unite in a final rebellion against the extinction of an art form and the loss of their livelihood.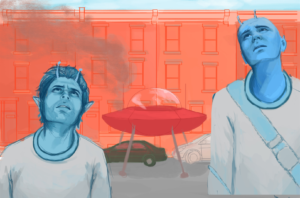 Higher Grounds
On one star-crossed Saturday, a botched demolition mission leaves two idiot extraterrestrials marooned on a very strange planet: Earth.
Now branded traitors and on the run from their military government, they're met with a range of curious reactions from the locals of the planet they were meant to have destroyed — including praise from the optimists, who are convinced their guests' otherworldly technology will mend their planet's warming climate…
Persecution from the nationalists, who don't need their tax dollars subsidizing two more illegal aliens…
Advocacy from the activists, coming out in droves to defend the refugees of a spacely stratocracy…
And mundane apathy from anyone else with a phone and a wifi signal.
HIGHER GROUNDS is a series that allows us to step back and view ourselves at a couple light years' distance. Hopefully we can laugh at what we see.

History Making Productions
History Making Productions (HMP) takes an approach of educating through entertaining.  By bringing your story to a screen with motion, sound, and interactivity, there is potential for a higher level of engagement and impact.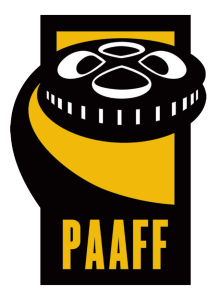 Philadelphia Asian American Film Festival
The first event of its kind in Philadelphia: a film festival celebrating and elevating the Asian American experience. November 2016.
Philadelphia Environmental Film Festival
The Philadelphia Environmental Film Festival will use the power of film to offer fresh insights and raise awareness about critical issues affecting our environment, along with films celebrating the profound beauty of our planet. The inaugural festival will take place at the historic Prince Theater over Earth Day Weekend 2017 (April 21-23) and will include about two dozen newly released short and feature films covering a wide spectrum of timely environmental topics.  Please support our new festival!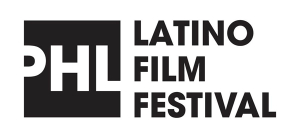 Philadelphia Latino Film Festival, (PHLAFF)
The Fourth Annual Philadelphia Latino Film Festival (PHLAFF) is the first and only Annual Film Festival in the region to focus exclusively on the exhibition of Latin American and Latino film and media artists. June 10-12, 2016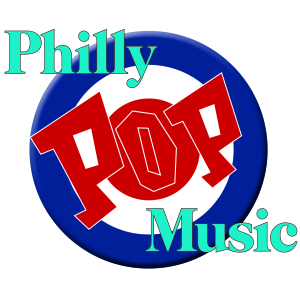 Philly Pop Music- Geo Sound
Philly Pop Music profiles the extraordinary and diversified Philadelphia musical community with rare and unseen interviews, archive footage & photographs.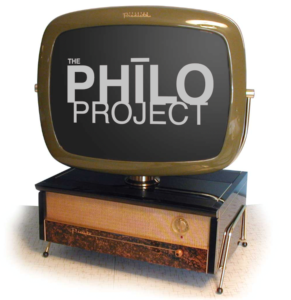 The PHILO Project
The idea of The PHILO Project is simple.
Most small Philadelphia area nonprofit organizations need professionally shot, produced and edited video for fundraising, public awareness, crowdfunding, social networking, volunteer recruitment and most important, to tell their stories to the region and the world.
But is almost all cases, these small organizations simply do not have the budget for the kind of high quality video they need.
PHILO seeks to change all that. Because it is funded by foundations and generous grants from individuals, PHILO can provide top quality custom videos to qualifying nonprofits free of charge. That's right…free.  Since 2014, PHILO has produced over 60 videos for deserving organizations.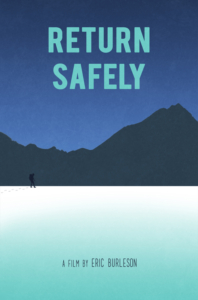 Return Safely
Return Safely is a dystopian fantasy short film about a lone woman's silent quest to protect and return a mysterious object back to its rightful place in a wintry wasteland that has been devastated by an environmental cataclysm. Hunted down by wolves and closely followed by an unknown stalker, the woman must rely on her own wits and resilience to survive the harsh elements and to defend against the constantly looming threats of death. Written and directed by Eric Burleson, Return Safely is a thrilling adventure that aims to thematically comment on wildlife preservation and the dangers of environmental indifference.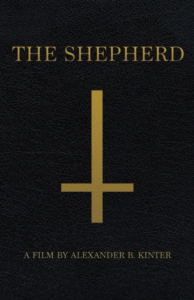 The Shepherd
The Shepherd is a dramatic period short film about a devout band of disciples' ill-fated religious pilgrimage to a mysterious shrine hidden in the woods after their leader, Father Malachi, received a divine visitation from the Holy Spirit. Joined by his young son, Isaac, Malachi and his five disciples journey through treacherous terrain while enduring pain, starvation, and death in the hopes of witnessing a miracle from God. Written and directed by Alexander Kinter, The Shepherd aims to explore man's frailty when under the deceptive aspects of faith's influence through its contextual characterization and thematic commentary on individuality and fanaticism.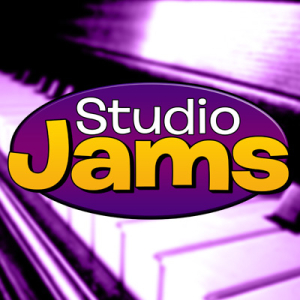 Studio Jams
Studio Jams is a creative, up-close and inside look at the art of making music. It's a program that is dedicated to presenting interesting and innovative music education. Each episode of Studio Jams features a diverse group of talented jazz and blues musicians, gathered together in a recording studio for the sole purpose of creating fresh, new music. Many are working with one another for the very first time. Viewers watch them rehearse and perform fresh, new material – totally on the spot. Musicians at each session are some of the best in the business…world-class artists, many with strong national and/or international appeal.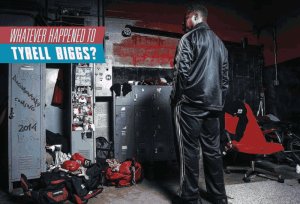 Whatever Happened to Tyrell Biggs- Lunchbox Communications
This feature documentary explores the first ever Super Heavyweight Olympic champion's fall from grace and disappearance into the depths of despair. Living in that territory in between fame and failure, Tyrell Biggs must confront a struggle that lives within us all.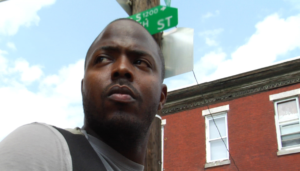 WHAT'S IN A NAME? (One-hour TV documentary)- Kuyamba Media
On and offstage, performance artist Khalil Abdul Malik Raheem Munir grapples with the conflicting legacies—and names—he has inherited.
Inspired by the birth of his son, Khalil tracks three generations of Black men in his family, from Jim Crow South to South Philly business empire, incarceration to Islam, and streets to spotlight. Producers: Malkia K. Lydia & Khalil A. M. R. Munir.  @NAMEdocfilm on Twitter and Facebook
"If somehow I can, before I leave this Earth, combine my absolutely mad freedom and excitement with truth, then I will have done something."
WYETH is a documentary feature film that uses Andrew Wyeth's life's work to tell the story of his life's search for "mad freedom and excitement with truth."
This stunningly beautiful film will look at a modern painter everyone thought they knew and understood. Once and for all, we take the full measure of an artist who, despite enormous visibility, spent a life revealing his true self to only a select few
PAST PROJECTS:
A Rising Tide
The American Worker
Building a Park in the Sky
The Computer Wore Heels
Family of Too Many
Future Weather
Gooch
Lebanon
Mona Lisa is Missing: The True Story of the Man Who Stole the Masterpiece
Muñe  (Previously titled AYAYAY)
No Prisoners
Ride To Die
The Road to Jericho
Top Secret Rosies