GREATER PHILADELPHIA FILM OFFICE STAFF
Over two decades ago, one wardrobe stylist had an ambitious dream to see her beloved hometown become the movie metropolis she always knew it could be. Now, 25 years later and after more than $5 billion of economic impact to the southeastern Pennsylvania region, GPFO Executive Director Sharon Pinkenson has successfully elevated the GPFO from the little-known permit office it once was to one of the most well-respected film commissions in the industry. In doing so, Sharon has cemented Philadelphia's reputation as one of the best media production centers in the country. Sharon was instrumental in the passage of the Pennsylvania Film Production Tax Credit program that continues to be one of the best and most sustainable incentive programs in the industry.
Sharon Pinkenson has served as the Executive Director of the Greater Philadelphia Film Office (GPFO) for more than 25 years during the terms of four mayors and six governors.  She is responsible for all aspects of the office, founded in 1985.  On July 1, 1992, she successfully spun off the municipal film office as a multi-county driving force for economic development, a non-profit corporation that has generated more than four billion dollars during her tenure.  Ms. Pinkenson markets the City of Philadelphia and the surrounding region to the film, video, and television industry, and coordinates every aspect of production from cast and crew, support businesses and locations to community relations, and government services and incentives, while enhancing the region's reputation internationally on both the big and small screen.  She also directs local goods and services to productions; publishes the astoundingly popular website www.film.org; and advocates for the growth of Philadelphia's indigenous film community through the Greater Philadelphia Filmmakers program.  She also shepherds an exciting partnership with the Kimmel Center for the Performing Arts featuring state of the art screenings at the Perelman Theater, a first for the Kimmel Center.  Sharon was also instrumental in the passage of the Pennsylvania Film Production Tax Credit program that continues to be one of the best and most sustainable incentive programs in the industry, and has cemented Philadelphia's reputation as one of the best media production centers in the country.  In July of 2016, she launched
Billy Penn Music
(BPM), a music sync agency, wholly owned by GPFO, that represents all genres of musical artists with Pennsylvania roots for licensing in films, TV shows, TV commercials and online ads.
A lifelong Philadelphian, Ms. Pinkenson graduated from the Philadelphia High School for Girls and Temple University.  Her business career began with the successful launching of Plage Tahiti, a trend-setting boutique in Center City.  She designed and manufactured a women's apparel collection under the Plage Tahiti label for several years.  Her clothes were sold nationally in stores like Bloomingdale's and Strawbridge & Clothier, and she was the recipient of several design awards.  Prior to her appointment, Ms. Pinkenson worked as a costume designer and wardrobe stylist in the film industry. Among her feature credits are Mannequin II: On the Move, Renegades, Christmas on Division Street, and Confessions of a Suburban Girl.  She is the first Film Office director to come to the post directly from film production.  Her complete filmography as Executive Director of the Greater Philadelphia Film Office can be found on IMDB.
Married to businessman Joseph Weiss, she has (drum roll please) three married daughters, three granddaughters and has been a resident of Center City Philadelphia since 1964.
List of Awards and Achievements:
Doctor of Humane Letters, Honoris Causa from Drexel University (2006)
Dunkin' Donuts and the Philadelphia Eagles, 75 Greatest Living Philadelphians
Philadelphia Magazine, 50 most Powerful Philadelphians
American Marketing Association's Marketer of the Year
Philly Ad Club's Pinnacle Award
PenJerDel Woman of Vision Award.
Philadelphia Business Journal's Women of Distinction
 Sharon has served on…
PNC Bank Regional Presidents' Advisory Board
Mayor Michael Nutter's Cultural Advisory Council
Senator Vincent Hughes' Economic Advisory Group
Temple University's President's Advisory Board
Board of Visitors at Temple University School of Communications and Theater
Board of Visitors at Temple University's Center for the Arts
Advisory Board of the Bryn Mawr Film Institute
Advisory Board of the Big Picture Alliance
Advisory Board of the Philadelphia Film Society
Creates on-going series of workshops that educate, connect and support the local film & video community, including Filmmakers @ the Prince
Fiscal Sponsorship
"Set in Philadelphia" Screenwriting Competition
The Tripod Initiative mentoring program
Programming and facilitation of Film @ the Kimmel
Derek Freese Documentary Fund
Job Hotline
Joan Bressler joined the Film Office staff in 1992. Over the years, her responsibilities have included tracking economic impact, organizing & executing the very successful job hotline, managing the Fiscal Sponsorship program, working in tandem with the Pennsylvania Horticultural Society, World Meeting of Families, the DNC & other large entities to create film programming within their events, partnering with the Kimmel Center for the Performing Arts to curate Film @ the Kimmel, developing & facilitating events and programs sponsored by the Film Office & representing the GPFO on career panels & other public venues.
When the Greater Philadelphia Filmmakers was officially launched in 2001, Joan was a natural choice to helm this program. Under her direction, Filmmakers has pursued innovative partnerships with various companies/individuals in the region and implemented programs such as The Tripod Initiative, where student filmmakers are paired with professionals to produce videos for the community; Presentation of the "SIP" (Set in Philadelphia) Screenwriting Competition; Managing the Derek Freese Documentary Fund; Partnering with the Kimmel Center of the Performing Arts to manage Film @ The Kimmel and Greater Philadelphia Filmmakers Presents….which includes on-going workshops and seminars in Business Training, Legal Perspectives, Script to Screen, Packaging and Financing, Grant information and more. She also serves as a Film Office liaison, visiting schools and community groups, helping students navigate the Greater Philadelphia film industry and talking with the public about the process of making movies.
Joan's objective in this role is to find out what regional filmmakers need and work to provide it. She has served on the Advisory Committee for Entertainment & Arts Management (EAM) at the Westphal College of Media Arts & Design at Drexel University, the Advisory Committee for the Arts & Business Council of Greater Philadelphia, and the Film/TV Production Occupational Advisory Committee for the Philadelphia High School for the Creative and Performing Arts (CAPA). She has also served as an advisor for Philadelphia Women in Film and Television (PWIFT), the Philadelphia American Asian Film Festival and the Philadelphia Free Library's 'One Film, One Philadelphia.'
Prior to working at the Film Office, as a free-lancer, she worked with various companies, shooting stills, scouting locations, coordinating events and editing. Joan won a Cine Golden Eagle as the editor on The Art of Learning, She also worked on the Web-Marc Pictures feature film, I Don't Buy Kisses Anymore, where she first became acquainted with the Greater Philadelphia Film Office. She began her film career at Lopatin Productions, where she met and married the boss's son. Joan is married to film producer Michael Lopatin and has three children and a grandchild.
Erin Jackson Wagner is the Production Coordinator at the Greater Philadelphia Film Office. Her main duties includes being the point of contact for productions, securing locations for these projects, arranging City services such as police and street closures and being the link between production and the City of Philadelphia during filming. She is a born, bred and proud Philadelphian. She attended the Philadelphia High School for Girls and graduated from Penn State with a degree in Media Studies in 2001. Ten days after graduating from college, she began interning at the Greater Philadelphia Film Office and never looked back. From Intern to Office Manager to Production Coordinator, her evolution at the "Film Office" was a natural one by blending film and her beloved City that she loves to market to incoming productions. She enjoys speaking to film and media classes and is a Mentor to Drexel University Entertainment and Arts Management students. 
Promotes PA's Film Tax Credit program to filmmakers worldwide;
Works with PA Film Office and incoming producers on PA Film Production Tax Credit Program applications;
General operations of the office (HR, Payroll, Bookkeeping, Accounts Payable and Receivable, Audit Preparation, 401k plan administrator, etc);
Liaison  for GPFO with state & federal government;
Secretary/Treasurer of GPFO-

 directly responsible for communication with the Film Office's Board of Directors, organizes/facilitates board meetings;

Vice President, Billy Penn Music-GPFO's new Music in Film initiative.
Nicole Shiner grew up in Harrisburg, PA where she fell in love with all things film via her love for acting. After earning degrees in both English & Communication Arts from Ursinus College she took a slight detour into the political world for 6 years working for both the PA & the US House of Representatives. Nicole started with the Film Office in 2004 as the assistant to the Executive Director and transitioned into the position of Director of Operations & Government Affairs in 2007. She wears many hats every day at GPFO, handling the general operations of the office and working closely with Sharon to promote PA's Film Production Tax Credit program to the industry worldwide. Nicole represented GPFO at both the American Black Film Festival in 2008 and at the Sundance Film Festival in 2012 where she promoted PA's best job creator and economic development driver: the Film Tax Credits! In her free time, Nicole can usually be found at a concert or music festival.
Branding, Creative direction, and promotion of website Film.org, marketing collateral and social media for GPFO
Promote Greater Philadelphia, PA & Philadelphia incentives, GPFO's resources, and the Greater Philadelphia Filmmakers program (GPFM) to filmmakers
Promote and maintain Film.org's Crew & Vendor Database
Film.org advertising opportunities
Design and promote 'Executive Producer' major gifts/donation drive campaign
Hire and manage Marketing interns
Multicultural Affairs: Identify the unique barriers of entry for filmmakers and crew who are of color, women, LGBTQ, and/or disabled and provide resources to help them overcome these barriers to create tangible career paths.  To build awareness within diverse communities about government incentives and the benefits of filming in the Greater Philadelphia region

Create inclusive events and programming in partnership with GPFO's Filmmakers program
Promote efforts of organizations that support inclusion in film and media, in front of and behind the camera

Branding and creative direction for Billy Penn Music (BPM), GPFO's music synchronization initiative
Amira Smith is a proud native Philadelphian, from the neighborhood of Strawberry Mansion.  Amira graduated from Philadelphia High School for Girls and attended Wagner College in Staten Island, NY.  From a very young age, Amira was avid for drawing and every art of a visual nature, including motion pictures.  After her first job, as a teenager, at radio station WUSL Power99 fm, Amira knew she wanted a career in the media arts.  The power of media arts coupled with her artistic talent drew Amira to graphic design, content creation, to co-found the now defunct, A.S. One Productions, and eventually to visual marketing.  After living in New York City for a couple of years, Amira returned to Philadelphia and served as a Marketing intern for GPFO. Her love of her hometown and passion to promote Philly as a complete filmmaking destination led to her returning to GPFO years later, in 2015, being brought on to the GPFO team officially as the Director of Marketing and Multicultural Affairs. Amira has worked in varied industries (administrative, software and technology, children's entertainment, marketing, visual arts) and uses the entirety of her background along with her love of storytelling, content creation, and activism through art to inform her work. Passionate for diverse storytellers to have a real stake in film and media, Amira works to help filmmakers of color and those who have been historically left out of the access to resources in the mainstream industry.  Amira also serves as a Chapter Advisor for the Philadelphia Chapter of the National Association for Multi-Ethnicity in Communications (NAMIC) and on the Board for the non-profit organization Small But Mighty Arts (SBMA).
Assist Production Coordinator: intake of production calls; work on student projects, commercials, short films, documentaries, TV shows, and more.
Assist Director of Operations on financial matters as administrative support
Assist Director of Filmmakers: approve online Job Hotline postings & update hotline database in absence of Director and assist with Economic Impact data information
Edit the Filmmaker's Spotlight on the website
Maintain the Event Calendar
General office maintenance and reception duties
Maura Reilly is from Lansdowne, PA–right outside of Philadelphia. Her first love was acting and started the craft at the age of six. By the time she was at Archbishop John Carroll, she moved behind-the-scenes into stage crew for the high school plays. Maura attended St. John's University (Go Johnnies!), where she lived in Queens and Tribeca. While in college she interned at Atlas Media Corp and East Village Studios, performed in several shows and open mics, and made numerous short films. She graduated in 2012 with a B.S. in Television and Film Production. Upon graduation, she moved back to PA and immediately got involved with Philadelphia's ProjectTwenty1. Shortly after, she interned at Michael Mailer Films, commuting up to New York for the opportunity. In May 2013, Maura started as a Production Intern at the Greater Philadelphia Film Office. As fate would have it, she accepted the position as the new Office Manager in September 2014 and is a happy member of the GPFO team!
Assistant to GPFO's Executive Director, Sharon Pinkenson
Coordination of Executive Director's schedule and preparation for meetings and events
Collection and presentation of Economic Impact data used to advocate for the Philadelphia film industry in reports to elected officials
Coordination of fundraisers and parties including event planning, budgeting and outreach to sponsors and donors, office liaison to Board of Director's committees
Lead coordinator of GPFO Next programs and initiatives (GPFO's "Young Friends" group)
Molly Morris is the assistant to Sharon Pinkenson, Executive Director of the Greater Philadelphia Film Office.  Molly was born and raised in Chester County, just an hour from Philadelphia.  As a small town girl with big plans, she always dreamed to live a fast paced life in a big city.  Years later – she did just that.  Her Drexel University Film and Video Production education took her to Philadelphia, New York and Los Angeles, where she pursued her life-long love of storytelling.  Throughout her time at Drexel, Molly took on every leadership role she could reach, producing award winning short films with her peers, as well as leading a mighty crew of thirty as the Supervising Producer of Drexel University's student-produced sitcom, Off Campus.
During her college career, Molly also worked with agencies in both New York and Los Angeles in commercial production for national brands such as Chevy, Quaker Oats and Glamour, as well as assisting in concept development for television pilots and talent management of Hollywood's A-List stars.
Upon her graduation in the spring of 2016, Molly was excited and hopeful about joining the big leagues in this wonderful industry!  After years of coming to the film office as a student, Molly reached out to the GPFO in hopes of starting her career.  After a little luck and a few short weeks, Molly began assisting Sharon and loves every busy second of her new position!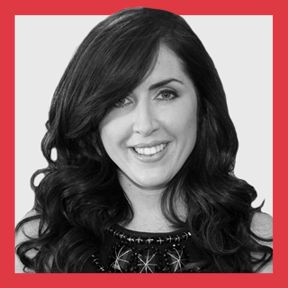 Nicole Cashman, Co-Chair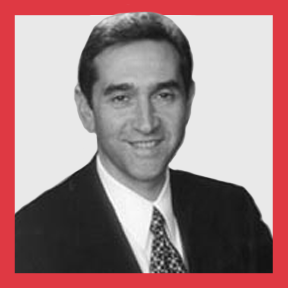 Alan L. Zeiger, Co-Chair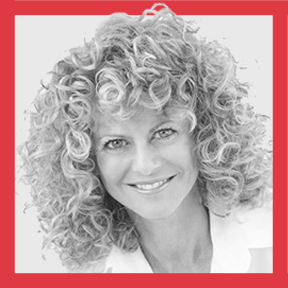 Sharon Pinkenson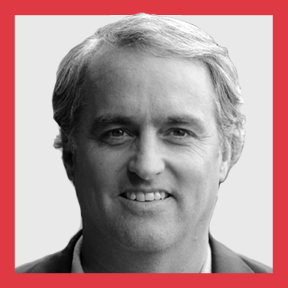 John Brazer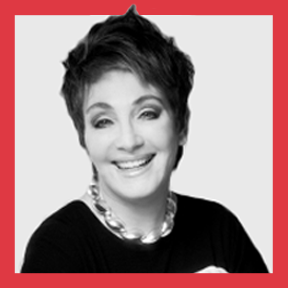 Karen Daroff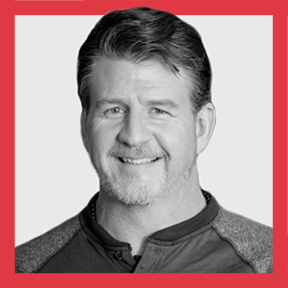 Preston Elliot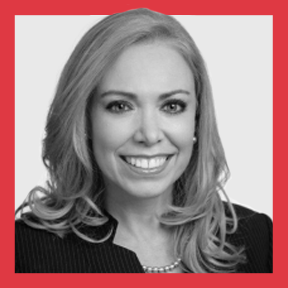 Sheila Hess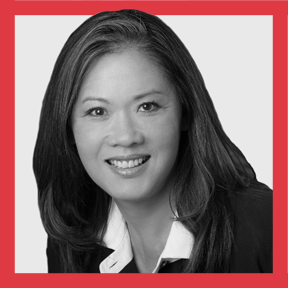 Peggy Kelly
Lori Landew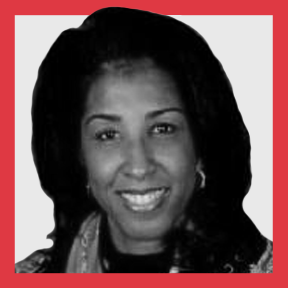 Henri Moore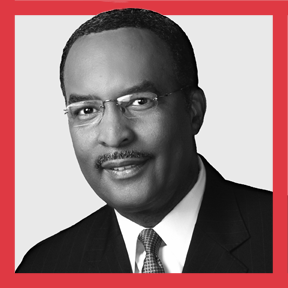 Ukee Washington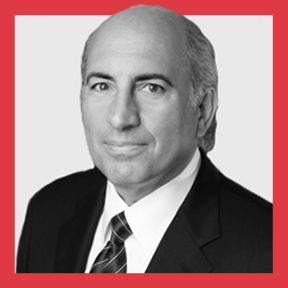 Cosmo DeNicola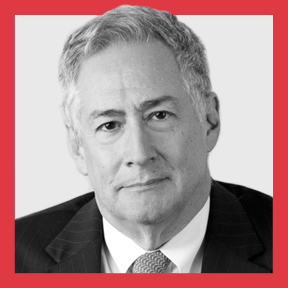 Glenn Gitomer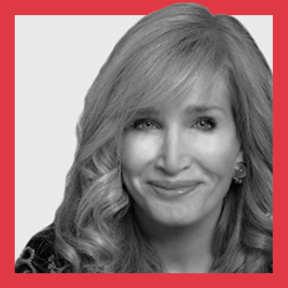 Nancy Glass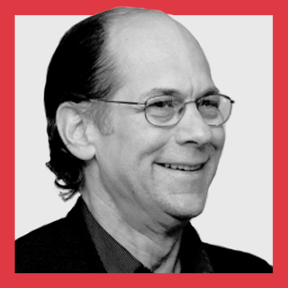 David Haas