"Set in Philadelphia" Screenwriting Competition (SIP), which is presented by the Greater Philadelphia Film Office, is open to all screenwriters, world-wide, who submit a feature length screenplay OR an original TV pilot length screenplay to be shot in the Greater Philadelphia Metropolitan Area. All genres will be accepted. Scripts will be judged on their overall quality, and the extent to which they project "shootability" in the Greater Philadelphia region. SIP Finalist Judges are high profile Producers, Writers and Actors who have a Philadelphia connection.
We are delighted to announce the SIP finalists for 2017!  Winners will be announced in October.

Feature length screenplays:
Givers and Takers
Help is Here
The Doan Brothers
The Dennis Boys
Catching Up
TV Pilot Scripts:
Gayborhood
Divine Intervention
No Love Lost
Holding Doors
Student Finalists:
Liberty Investigations
Urbanites
Click here for 2017 Application/Release | Click here for 2017 Rules/Regulations
Our 2016 SIP Winners had the right formula…  Will you be next?
Congratulations to our talented 2016 SIP winners!
On Wednesday, October 19th 2016 at the Ruba Club, the Greater Philadelphia Film Office (GPFO) hosted the "Set in Philadelphia" Screenwriting Competition (SIP) Awards Reception to announce the winners. The "Set in Philadelphia" Screenwriting Competition (SIP) is proudly presented by the Greater Philadelphia Film Office under its Greater Philadelphia Filmmakers program with awards sponsored by The Chamber of Commerce for Greater Philadelphia, Comcast & NBCUniversal and the Derek Freese Film Foundation.  In attendance of the awards reception were SIP award sponsors, screenplay judges and readers, winners and past winners such as the 2014 SIP Grand Prize winner, Jennifer Yee, who announced the 2016 SIP Awards Grand Prize recipients.
"For the fifth year in a row, we are proud to sponsor a $5,000 prize for the 'Set in Philadelphia Screenwriting Competition,'" said Ellen Berenholz, Senior Director of Tax Policy at Comcast, who has helped give out this award on behalf of Comcast each year. "Philadelphia is our hometown, and we believe in supporting initiatives that highlight all this great city has to offer."
The 2016 "Set in Philadelphia" Screenwriting Competition (SIP) Winners!
Grand Prize Winner–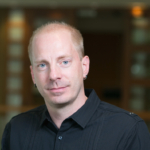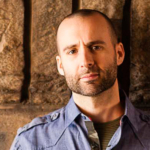 The Forgotten written by Evan Young & Jareth Grealish
When a pharmaceutical company employee is murdered, her brother- a man who is impossible to remember-tries to uncover the mystery of her death.

The Chamber of Commerce for Greater Philadelphia Regional Award–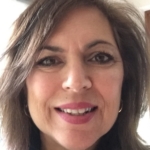 Safe Haven written by Carol Sabik-Jaffe
Devastated widower is cyber talked by a vengeful ex-lover with an old score to settle. Every wonder about that person you dumped after a brief long forgotten affair? Luke Davis hadn't given it a thought either….until when mourning his wife's death and attempting life alone with his daughter, he realizes he's crossed paths with a vengeful ex who's using her high tech security company to haunt and stalk him.
TV Prime Time Award, sponsored by Comcast and NBCUniversal – A TIE!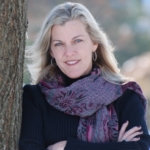 Tenure written by Katie Hennicke
Professor Gretchen Wilcox will stop at nothing in her quest for tenure at a small, prestigious college on Philadelphia's Main Line. But will tenure be everything she imagined? Will it be worth everything she's had to do to attain it?
AND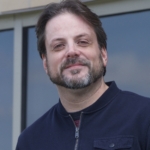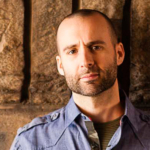 Coastliners written by Evan Young & Louis Iovino  
After sea level rise has displaced billions of people and remapped the world, humanity rests on the edge of collapse, amid the chaos along the east coast, a tight knit tribe survives as scavengers, risking their lives on missions into "the soup" to recover items from the floods. Philadelphia is an area that would be hardest hit in the fictional world the writers represent. It is all Philly-the people, the city, the surrounding terrain.
The Derek Freese Film Foundation Student Award–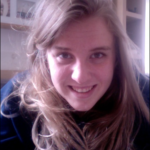 Senior Scav written by Chloe Kimberg
A senior class at an elite Philadelphia private school competes against each other in the "senior scav" a battle of the sexes that involves raunchy, depraved and illegal challenges on the day of graduation.


For full information about SIP, 2016 SIP Prizes and Winners and their bios, click

here

.