"Set in Philadelphia" Screenwriting Competition (SIP), which is presented by the Greater Philadelphia Film Office, is open to all screenwriters, world-wide, who submit a feature length screenplay OR an original TV pilot length screenplay to be shot in the Greater Philadelphia Metropolitan Area. All genres will be accepted. Scripts will be judged on their overall quality, and the extent to which they project "shootability" in the Greater Philadelphia region. SIP Finalist Judges are high profile Producers, Writers and Actors who have a Philadelphia connection.
SIP 2018 finalists have been determined! Thanks to all who applied. Winners will be announced in the fall.
FEATURE FILM FINALISTS:
Fairview Cantata: Following the murder of his husband, a blind composer swears revenge, only to discover himself entangled in a much deeper conspiracy. And as he struggles to unravel the mystery, the maestro finds that it's not just an eye for an eye, but what he hears that brings justice.
Whole: When a precise prosthetic limb researcher has to choose between taking on an amputee client or losing her job, she picks the client, and gets more than she bargained for…
Reenactment: Civil War reenactor buddies get their wish to fight in a real battle, but struggle to find their way home. Playing at War as a past time is fun, but the game takes a deadly turn when fantasy becomes reality.
The Retrievers: Recently dumped, Mandy and Sam learn their exes have given away what they left behind, and become partners in crime to get it all back. But after a series of humiliating disasters, will they win back their possessions or lose their dignity?
Another Round: The story of for four individuals who gather at a bar to await the verdict of a Cop on trial for shooting an African-American child.
TV PILOT FINALISTS:
Purebred: A chronicle of the professional and personal lives of the Stanton family and their multi-generation, multi-billion dollar food processing company. The stories focus on those of the current and future generations and their struggles with wealth and morality.
The Fix: Through the lens of suburban darling Carly Young – who morphs from cheerleader to junkie living on the streets of Kensington, Philadelphia – "the Fix" pieces together the puzzle that is the opioid epidemic; where choice, trust, thrill, medicine and big pharma intersect.
A Brand New Ball Game: A math geek, who disappointed his father by not being an athlete, gives up a high paying analytics job to help turn around the Phillies, his fanatical father's favorite team. His job gets complicated when the team hires a sports psychologist and a mystic as well.
Conflict Shop: When three leaders at a healthcare ad agency—the strategist, the medical expert, and the creative director—are handed the keys to start up an agency of their own, they have to learn to navigate the cutthroat world of big pharma drug advertising.
Alpha Female: After surviving a werewolf attack, a timid cybersecurity engineer must escape the werewolf bounty hunter who's been sent to kill her.
The Oscar Micheaux Award and the Freese Foundation Student Award finalists are still being determined and will be awarded in the fall!
2018 application here.  Electronically, here.

For the Oscar Micheaux Award eligibility form, click here.
The "Set in Philadelphia" Screenwriting Competition (SIP) is proudly presented by the Greater Philadelphia Film Office under its Greater Philadelphia Filmmakers program with awards sponsored by:
The Chamber of Commerce for Greater Philadelphia & the Arts and Business Council of Greater Philadelphia Comcast & NBCUniversal
Progressive Change, CDC, West Philadelphia Financial Services Institution
The Derek Freese Film Foundation.
The 2017 "Set in Philadelphia" Screenwriting Competition (SIP) Winners
Grand Prize & the Regional Award, sponsored by the Chamber of Commerce of Greater Philadelphia & the Arts + Business Council of Greater Philadelphia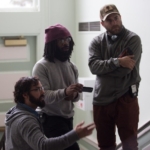 The Doan Brothers, written by Ben & Oliver Samuels
Logline: The incredible true story of five Bucks County Quakers who became folk heroes in the earliest days of the American Revolution. Pushed to fight and robbing from the British and Continentals alike with Robin Hood-daring, the Doans served no King or Congress, but fought for the beautiful, untouched land of the Native Peoples and William Penn in one of the greatest and most heart-wrenching love stories of unchanging men in a changing country ever told.
In photo: Ben & Oliver Samuels with Director of Photography Jamal Solomon at Valley Forge Military Academy & College shooting their Civil War short, Attila.
---
TV Prime Time Award, sponsored by Comcast and NBCUniversal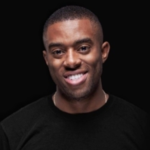 No Love Lost, written by Page Peter Wilson
Logline: A combat veteran and his partner work tirelessly to reunite teenage runaways with their families.
---
Inaugural Oscar Micheaux Award, (for the best screenplay penned by a Philadelphia area resident of the African Diaspora) sponsored by Progressive Change, CDC and West Philadelphia Financial Services Institution
The Dennis Boys, written by Stephen Arthur Schaffer
Logline: Two brothers, a cynic and an optimist, struggle to find common ground when their sick mother's condition worsens.
---
Student Award, sponsored by the Derek Freese Film Foundation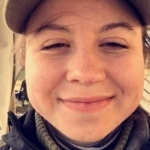 Liberty Investigations, written by Lindsay Michel
Logline: A private investigator and his intern work outside the law to solve cases in Philadelphia.
---
For full information about SIP, 2017 SIP Prizes and Winners and their bios, click here.