Over the past five months, the COVID-19 pandemic has ripped through many industries, but few were as hard hit as the creative economy. Its effects were abrupt and devastating, particularly for the film industry. Sets were shut down, studio lights turned off, and hundreds of highly skilled Philadelphians were put out of work.
Greater Philadelphia Film Office has always had one goal in mind – to maintain a bustling industry landscape for film, television, and media production for the benefit of professionals, students, and the multitude of local businesses that serve our industry. On average, GPFO serves over 400 productions each year, ranging from student projects to big budget feature films and TV series. Our services ensure that every project can receive the guidance they need to make their creative vision a reality, which is why we enjoy repeat business.
Through this work, GPFO annually creates over 1,500 family-sustaining jobs, not to mention the many thousands of jobs for local actors, and provides educational opportunities for filmmakers from all walks of life. In the past, our free production services were were made possible by presenting monthly programs supported by grants and low cost attendee participation, and periodic fundraising events like the annual GPFO Production Party. However, in the interest of public health, all of our planned events were cancelled since March 2020.
The future is still uncertain.
It is clear that public events will not be a part of the organization's immediate future. In addition, GPFO has lost significant local and state funding anticipated for this coming year. Therefore, with full transparency, we are requesting donations to sustain the life of our organization as we maneuver this new climate.
GPFO has already taken steps in cutting our costs. As of July 1st, all six of our staff members have had their salaries and hours cut in half. However, this has not deterred our commitment to serving the Philadelphia film industry.
Production is coming back! 
While we are actively coordinating with productions and their return to the city, we are here to serve you for as long as we are able.
In the continuation of our #SavePhillyFilm campaign, we are asking for your support. GPFO is the key to attracting major productions to the area and supports all local and visiting productions. We need your help to preserve Philadelphia's film industry.
Imagine a Philadelphia without film productions. We wouldn't have identified with the underdog in Rocky; the "twist"-ed mind of M. Night Shyamalan or the power of a Denzel Washington monologue. Film has become an integral part of our City's pride – defining our image, our culture and our coveted place as a tourism destination on the world map.
Thank you for helping us meet our $200,000 fundraising goal. With your support, we can #SavePhillyFilm and continue to make Philadelphia one of the best places to film with the country's most talented filmmakers.

Jennifer Princivalle
Marlene Taylor
Bobby Reed
Santa Bernard
Steve and Tracey Rossman
Ellen Milgrim
Garrett Brown & Ellen Shire
Barry Brait
A Silver
David Chang
Jennifer Ruggieri
Richard Walker
Charles Pendleton
Michael A Seidman
Joshua Glauser
Lawrence Korman
Edward Buck
Sheller Family Foundation
John Weinstein
David Feldman
Dafna Yachin
Babs Snyder
Sara Cerato
George Mitchell
Nikki Hrichak
Crystal Giedt
Gabriel Wiener
Anthony Tancredi
Michele & Les Littman
Robert Stern
Lundy Law Foundation
Desiree Zielinski
Caitlin Marek
An SIP winner!
SMT Pictures, LLC – Sarah Megan Thomas
Merle Raab
Sarah Megan Thomas
John Wiater
HughE Dillon
Nia Bullock
Chris Fetchko
Karen Gross
Diane Walsh
Sheila Hess
Suzanne Landau
Maarten Olaya

$____
OPEN CALL
DONATE ANY AMOUNT NOW!
Donations via Paypal

$50
$50
DONATE $50 NOW!
Donations via Paypal

$100
$100
DONATE $100 NOW!
Donations via Paypal

$250
$250
DONATE $250 NOW!
Donations via Paypal

$500
$500
DONATE $500 NOW!
Donations via Paypal

$5,000
FILM INDUSTRY PARTNER $5,000
DONATE $5,000 NOW!
Donations via Paypal
VISIT OUR GOFUNDME CAMPAIGN

#SavePhillyFilm CAMPAIGN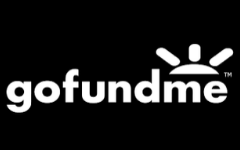 DONATION PAGE
Make a Direct Contribution

HELP US FUNDRAISE
Greater Philadelphia Film Office is a 501(c)(3) non-profit economic development organization. Your donation is fully tax deductible. Federal Tax ID # 23-3039429

MESSAGE:
#SavePhillyFilm || GPFO is the key to attracting major productions to SePA & supports all local and visiting filmmakers, crew members and businesses. We need your help to preserve Philadelphia's film industry. Please consider donating today at  www.film.org/savephillyfilm || #GPFO #PhillyFilm
DON'T FORGET TO TAG US!
HASHTAGS: #SavePhillyFilm #GPFO
FACEBOOK: @GreaterPhiladelphiaFilmOffice
TWITTER: @gpfo
INSTAGRAM: @gpfophilly