02jan7:00 pm10:00 pmAverage Superstar Films Presents: Freedom Shorts XIV
Event Details

Average Superstar Films (Presents) Freedom Shorts XIV will be held on Saturday January 2nd. This will be our 4th year running! Special thanks to the film community and the people of Philadelphia for all the support. This will be the (Winter Audition Show) set to return to Philly's biggest stage at The Trocadero. The doors to this event have been extended, with the event now running through Film Freeway. An award show is followed after the last film is played. We also have an after party at Bar-ly following the event–all are welcome to that, as well! Filmmakers will be interviewed with Average Superstar, T.V., throughout the night. The event is growing and growing–please join us!

SUBMIT YOUR FILMS TODAY! FILMS WILL BE ADDED EVERY WEEK!

All films must be submitted through www.filmfreeway.com

Link to submit
https://filmfreeway.com/festival/FreedomShorts

THIS SHOW IS 21 AND UP! Tickets are $9

Below is the 1st round of selections. MORE to be added until mid December.

Hello Charles (Los Angeles) Wolrd Premiere
The Prodigy (Philly)
Umbrella Girl (New jersey)
Longhand (Toronto)
Michael (United Kingdom) World Premiere
Coffee Shop Conversations (N.Y.)
Alastair Tembylton (Alaska) World Premiere
Chateau Sauvignon (N.Y)
Frontman (Los Angeles)
The Cubicle (Philly) World Premiere
Yo Soy Pedro (France)
Daddy's Girls (Taiwan)
The Perfect Dish (F.L.)
Brains (Philly) World Premiere
In The Ruins (Germany)

THE OFFICIAL AFTER PARTY for the event will take place at Bar-ly. This is located one block away from The Troc 101 N 11th St.

PARKING (we got ya covered)

The Gallery II
The Troc does have a parking lot that is only $10 to park at it's at 11th n' Arch The Gallery II. Once you pass the light at 11th street "very quick" make the first left that you can into the lot into the parking garage. Than make sure you bring your ticket to The Troc box office to get it stamped.

OR
For $8 you can park at Parking America on 11th & Race. You must bring your parking pass to be stamped at The Troc box office.
Time

(Saturday) 7:00 pm - 10:00 pm
Organizer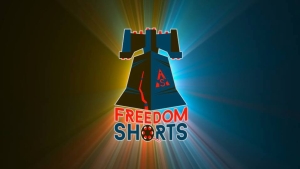 Loren Lepreaveragesuperstarfilms@hotmail.com